Podcast: Play in new window | Download
Subscribe: RSS
Another light news week, so we have Sechari on to talk about his content locustry article, focusing on why progression is so important to an MMO.
1. Introduction
You can find out more about the ExtraLife event that Sechari is participating in here.
2. Tip of the week
Congratulations to this week's winner, La Chimba! Thanks to Nev for entering.
Please send your tips to ootinicast@gmail.com by next Tuesday for a chance to win a Taunfawn or M8-3R droid code, courtesy of BioWare, and an OotiniCast-provided Cartel Market pack from the latest shipment.
3. Holofeed
4. Community
Thanks to Joliet Jerry for his iTunes review!
Last week's Ootini Rage was Johnny's entry into our Share the Rage competition. This week, voice actor Cristina supplies the rage.
5. The Academy
This week in the Academy, Swtorista will tell us about playing as a Preferred player.
6. Force Feedback
Sechari linked us to the Jungian Personality Distribution comparing global averages with those of Reddit users.
You discuss the straw poll asking whether the only reason you're playing SWTOR is that it's the only Star Wars MMO.
Alex watches Chill stream in style!
Charlie was most impressed by this re-imagining of Jabba and Leia together on Tatooine.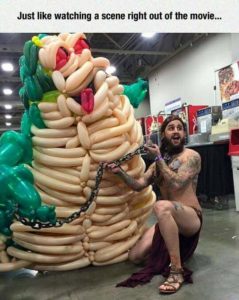 7. Sarlacc Digest
We discuss Sechari's article Content Locustry: A Second Look at MMO Content Consumption.
8. Outro
On the show this week were Chill (@BrandonLStarr, twitch.tv/chillswtor), Teo (@jasonetheridge), Blay (@Blachloch) and Sechari (@iamsechari, twitch.tv/sechari).
Information about our guilds on The Harbinger, Ootini Knights (Republic) and Ootini Rage (Empire), can be found here.
You can email questions and comments about the show to ootinicast@gmail.com. Follow us on Twitter via @OotiniCast. Check out our website, ootinicast.com, which has links to our presence on Google+ and Facebook. You can subscribe to us on iTunes, and listen to us on Stitcher and Spreaker. We record the show live every Wednesday at 4:30pm Pacific, goto ootinicast.com/live to find out how to join in!