Podcast: Play in new window | Download
Subscribe: RSS
No SWTOR news, so our guests bring the content! Charlie talks about E3, after we discuss EA's Star Wars games video; Daniel tells us about his research survey for SWTOR players, and Cristina tells us why #PerformanceMatters.
1. Introduction
Here are Charlie's two t-shirt designs: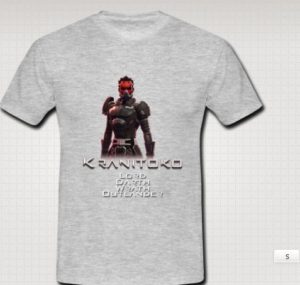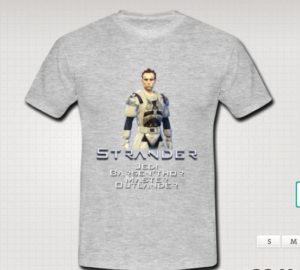 2. Tip of the week
Congratulations to this week's winner, Andarank of the Galaxy Knights guild on The Harbinger! Thanks to Kal for entering.
Please send your tips to ootinicast@gmail.com by next Tuesday for a chance to win a Taunfawn or M8-3R droid code, courtesy of BioWare, and an OotiniCast-provided Cartel Market pack from the latest shipment.
3. Holofeed
4. Community
Daniel provided the following summary of his upcoming dissertation project which involves players of SWTOR, titled "Personality, Motivation and Online Gaming":
This study should be going live during the month of June, and consists of 3 online surveys linked together in which SWTOR players can give information about how they play the game, common decision making processes, activities they enjoy, and then linking these things to their actual MBTI Personality type. I have been playing SWTOR since launch, and really hope the player community can help me make this project a success in a relatively short amount of time. Also, we can settle the score once and for all whether "story, story, story" is preferred over the MMO bits (since I am not a part of Bioware)! The survey will tentatively go live in mid-July. Follow me on Twitter for updates on the project and the opportunity to participate: @Infinite0utcome.
5. The Academy
This week Swtorista explains the basics of playing as free-to-play, preferred or subscribed.
6. Force Feedback
Sukai referred us to this article from Super Data Research, which showed SWTOR as the third ranked pay-to-play MMO in April 2016.
7. Sarlacc Digest
Cristina tells us why #PerformanceMatters. Who can find out what video game voice actors want here. As Cristina mentioned, the union has requested that a US regulatory body investigate the vocal safety of voice actors in the game industry.
8. Outro
On the show this week were Chill (@BrandonLStarr, twitch.tv/chillswtor), Teo (@jasonetheridge), Charlie (@Kranitoko, youtube.com/KranitokoGames), Daniel (@Infinite0utcome) and Cristina (@CristiPetrarca, cristinapetrarca.com).
Information about our guilds on The Harbinger, Ootini Knights (Republic) and Ootini Rage (Empire), can be found here.
You can email questions and comments about the show to ootinicast@gmail.com. Follow us on Twitter via @OotiniCast. Check out our website, ootinicast.com, which has links to our presence on Google+ and Facebook. You can subscribe to us on iTunes, and listen to us on Stitcher and Spreaker. We record the show live every Wednesday at 4:30pm Pacific, goto ootinicast.com/live to find out how to join in!