Podcast: Play in new window | Download
Subscribe: RSS
On the show this week we cover the news, including the free character transfers from the closing APAC servers and the impending release of Game Update 2.2: Operation Nightmare. Redna then talks offensive stats (crit and surge).
1. Introduction
Redna made good use of Melodie's Codex Maps to help him on his way to earning the Explorer title.
2. Tip of the week
Congratulations to this week's winner, Rub!
3. Holofeed
4. Community
Kuze has completed his instructional video on platforming, one of the many great guides in Kuze's Korner.
If you are looking for some serious Star Wars roleplaying, we recommend Clan Epsis, a Mandalorian bounty hunter guild on the Jung Ma server (RP-PvP, US east coast).
For those interested in joining Ootini Fight Club for some endgame PvP, please contact Chong by email (empiredivider@gmail.com).
5. Force Feedback
We discuss tweets from @madmar_sith (be sure to follow him back to join the #swtorfamily!), @JediKrackr, @ForceChuckle, @Mal_Kizdek (Shammar), @Freakin_Ninja (Oni), @ChazLobo, @grimrok (Grim) and @joseph_foran, @Justin_the_Nerd (of Clan Epsis), @EmpireDivider (Moff Chong) and @thehatfield (Hatfield), emails from Neiro, Travis, Oxi-jin and Knightmare, and a comment from Green Armadillo (author of the Player vs Developer blog).
@ChazLobo provided the following for our entertainment: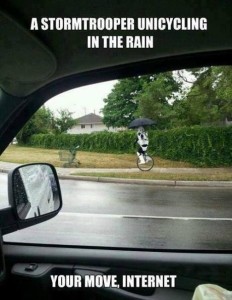 For those who are after a particular name which has been taken, you've got the option of using ALT codes. See ALT Codes for Foreign Language letters with Accents for all you'll need. To use the codes (and this works anywhere on Windows, not just in-game), hold down the [Alt] key and type out the number (e.g., 0224 for à) on your keyboard's numberpad.
6. Sarlacc Digest
7. Outro
Thanks to Redna (@R3DN4) and Hyp (@Hypknotoad) for joining us this week.
Information about our guilds on The Harbinger, Ootini Knights (Republic) and Ootini Rage (Empire), can be found here.
You can email questions and comments about the show to ootinicast@gmail.com. Follow us on Twitter via @OotiniCast. Check out our website, ootinicast.com, which has links to our presence on Google+ and Facebook. We are a proud member of the TOR Syndicate! You can subscribe to us on iTunes and Zune, and listen to us on Stitcher and Radio Paragon.