Podcast: Play in new window | Download
Subscribe: RSS
Chill, Teo and Hyp discuss all we know about SWTOR's upcoming conversion to free-to-play, coming in November.
1. Introduction
2. Question to the panel
3. Trivia question
We're extending last week's challenge, with an extra hint: one word which may make this a lot more solvable! This is a 'who am I' question—I will describe someone, and you say who I am. I am in two Star Wars movies. I play a leader of some kind in one movie, and that leader's underling in the other. I am uncredited for both roles. My character dies onscreen both times. Who am I? (If you don't know the name of the actor, naming both roles will suffice.)
If you are interested in being entered in the random drawing for a Tauntaun Fawn code, please send your answer to ootinicast@gmail.com.
4. The Holofeed
5. Sarlacc Digest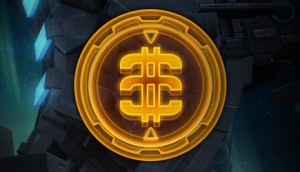 SWTOR is going free-to-play in November. You can find out more at www.swtor.com/free. BioWare have also provided a FAQ and a chart comparing subscription versus free-to-play features.
A press release announcing the change was provided just prior to the Electronic Arts Q1 2013 Earnings Conference Call.
Jeff Hickman, the new Executive Producer for SWTOR (previously Executive Producer – Live Services, apparently replacing Rich Vogel) provided a blog post, Announcing a Free-to-Play Option. Jeff and the recently appointed General Manager for the BioWare Austin studio, Matthew Bromberg, were also interviewed by MMORPG.com (Star Wars: The Old Republic Interviews: Free to Play This Fall).
6. Force Feedback
We discuss tweets from @tshapedvisor, @Dimbo56, @IRBountyHunter, @ForceChuckle and @IzaakTheMad.
@toliman (Joli) suggests the program described in this forum post that makes use of a RAMDisk to boost SWTOR performance.
@JediAio recommends a forum post describing what endgame items can be reverse engineered.
Hru emails in with some hints on the best place to farm Ice Scrabbler Livers.
7. Outro
Thanks to Hyp (@Hypknotoad) for joining us this week.
You can email questions and comments about the show to ootinicast@gmail.com. Follow us on Twitter via @OotiniCast. Check out our website, ootinicast.com, which has links to our presence on Google+ and Facebook. We are a proud member of the TOR Syndicate! Subscribe to us on iTunes, and watch for us in your Bind on Equip feed.