Podcast: Play in new window | Download
Subscribe: RSS
We discuss our spoiler-free impressions of Rogue One, then cover what little SWTOR news there is, including the game's 5 year anniversary.
1. Introduction
Chill provided the following screenshots of his Dark V mercenary, Chillyquinn: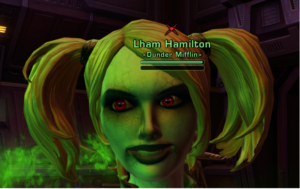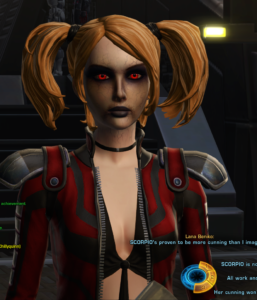 2. Tip of the week
Congratulations to this week's winner, Jase! Thanks to Char Ell and Stuart for entering.
You can find Char Ell's guide to gaining companion influence in Black Talon and The Esseles here.
Please send your tips to ootinicast@gmail.com by next Tuesday for a chance to win a Taunfawn or M8-3R droid code, courtesy of BioWare, and an OotiniCast-provided Cartel Market pack from the latest shipment.
3. Holofeed
4. Force Feedback
Dekion let us know that our guildmate Fyonha has finally getting her "full set of doctorate set bonus gear". Congratulations Fy!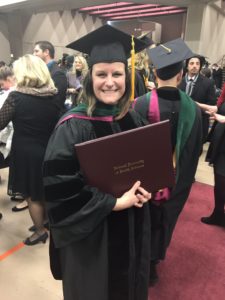 Jake knows how to dress appropriately when seeing Rogue One. You can purchase your own shirt in our store here.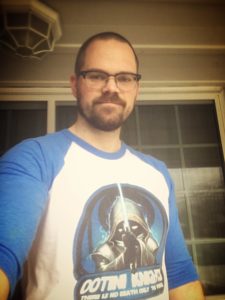 Our guildmate LiebeAroha is continuing to vanish on a regular basis: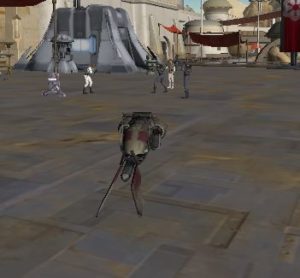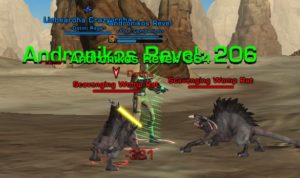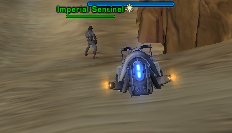 Hawke recommends these videos showing the SWTOR story from the Jedi Knight's perspective:
Johnny (he who is born to eat bacon) is very happy with this array of snowball targets in his stronghold: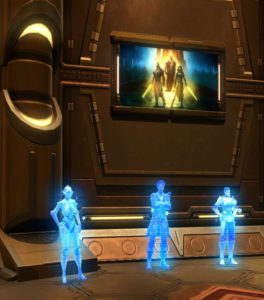 Speaking of which, here's a companion that was made to be a target: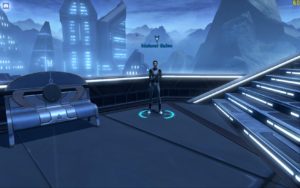 5. Outro
On the show this week were Chill (@BrandonLStarr, twitch.tv/chillswtor), Teo (@jasonetheridge) and Blay (@Blachloch).
Information about our guilds on The Harbinger, Ootini Knights (Republic) and Ootini Rage (Empire), can be found here.
You can email questions and comments about the show to ootinicast@gmail.com. Follow us on Twitter via @OotiniCast. Check out our website, ootinicast.com, which has links to our presence on Google+ and Facebook. You can subscribe to us on iTunes, and listen to us on Stitcher and Spreaker. We record the show live every Wednesday at 4:30pm Pacific, goto ootinicast.com/live to find out how to join in!