Podcast: Play in new window | Download
Subscribe: RSS
Kuze is back, and holds forth on several topics of interest. We also discuss the scanty news about Knights of the Eternal Throne, the ongoing Dark vs Light event, and the upcoming Chapter 16 which concludes Knights of the Fallen Empire.
1. Introduction
Who better to take the quick and easy path to the dark side than Chillsatan?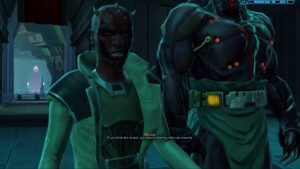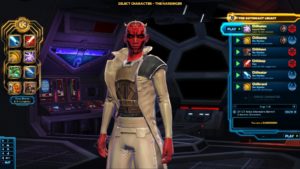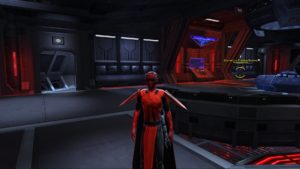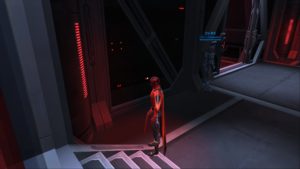 2. Tip of the week
Congratulations to this week's winner, Pyrochenko of the Shock and Jawa guild on The Harbinger! Thanks to Sukai and Rye for entering.
Please send your tips to ootinicast@gmail.com by next Tuesday for a chance to win a Taunfawn or M8-3R droid code, courtesy of BioWare, and an OotiniCast-provided Cartel Market pack from the latest shipment.
3. Holofeed
4. Community
Druisaur has compiled all of SWTOR's codex entries into a readable form, which you can find here.
We recommend that you read and distribute FibroJedi's Open Letter to @bioware From a Chronic Pain Gamer.
Daniel's survey is live and nearly done! You can do it here, though he's hoping to finish it up on 1 August. Follow him on Twitter using @Infinite0utcome for the latest news.
5. The Academy
This week on The Academy, Swtorista tells us about customizing your character's appearance, and how to unlocks more races and appearance options.
6. Force Feedback
7. Outro
On the show this week were Chill (@BrandonLStarr, twitch.tv/chillswtor), Teo (@jasonetheridge) and Kuze (@kuze_roh, YouTube).
Information about our guilds on The Harbinger, Ootini Knights (Republic) and Ootini Rage (Empire), can be found here.
You can email questions and comments about the show to ootinicast@gmail.com. Follow us on Twitter via @OotiniCast. Check out our website, ootinicast.com, which has links to our presence on Google+ and Facebook. You can subscribe to us on iTunes, and listen to us on Stitcher and Spreaker. We record the show live every Wednesday at 4:30pm Pacific, goto ootinicast.com/live to find out how to join in!