Podcast: Play in new window | Download
Subscribe: RSS
In the news we discuss the new Cartel Market-style DvL packs, and the delay to Chapter 16.
1. Introduction
2. Tip of the week
Congratulations to this week's winner, Ergus! Thanks to Cole, Indy-Solo, Tait Ransom and The Chervil for entering. Special thanks also to Uwen for their most excellent PvP tips.
Indy-Solo mentioned this excellent infographic posted by Hohawl on Reddit:
Please send your tips to ootinicast@gmail.com by next Tuesday for a chance to win a Taunfawn or M8-3R droid code, courtesy of BioWare, and an OotiniCast-provided Cartel Market pack from the latest shipment.
3. Holofeed
The targeted offer of bonus Cartel Coins for subscribing by 7 July was explained by Eric Musco. For those eligible, the Cartel Coins should have been delivered during Tuesday's maintenance, though there are reports that some people still missed out.
A Cartel Market version of the DvL packs that are rewarded for completing each tier in the DvL event are now available for purchase.
Game Update 4.7, which includes Chapter 16, has been delayed by two weeks. It will now be deployed on 9 August, with general access to Chapter 16 on 11 August.
Inside Blur Studios discusses the culture of the 20 year old studio.
A Jawa has been spotted on Mars!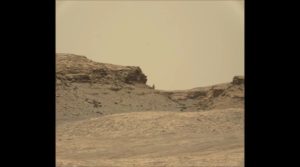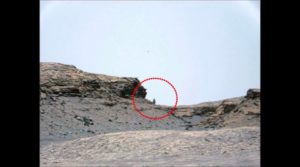 4. Community
Daniel's survey is now live! You can do it here. Follow him on Twitter using @Infinite0utcome for the latest news.
5. The Academy
This week on The Academy, Swtorista presents GSF Part 1. She'll tell us all about the hangar window, your ships and equipping components to them!
6. Force Feedback
Javadoggy has his own Ootini Rage shirt!
You can get your own (or an Ootini Knights shirt) from our store.
7. Outro
On the show this week were Chill (@BrandonLStarr, twitch.tv/chillswtor), Teo (@jasonetheridge) and Charlie (@Kranitoko, youtube.com/KranitokoGames).
Information about our guilds on The Harbinger, Ootini Knights (Republic) and Ootini Rage (Empire), can be found here.
You can email questions and comments about the show to ootinicast@gmail.com. Follow us on Twitter via @OotiniCast. Check out our website, ootinicast.com, which has links to our presence on Google+ and Facebook. You can subscribe to us on iTunes, and listen to us on Stitcher and Spreaker. We record the show live every Wednesday at 4:30pm Pacific, goto ootinicast.com/live to find out how to join in!