Podcast: Play in new window | Download
Subscribe: RSS
In the news we discuss Patch 4.6a and the July Producer Livestream, along with our ongoing adventures in the Dark Side vs Light Side event. Speaking of which, we have a huge number of handy DvL tips and tricks to help you get it done as quickly and efficiently as possible!
1. Introduction
Alex participated in an Ootini Guilds-organised Jar Jar Joyride, taking on Xenoanalyst II in the Grey Secant:
Alex's DvL Jedi Guardian is named after Todd Chavez from the series BoJack Horseman.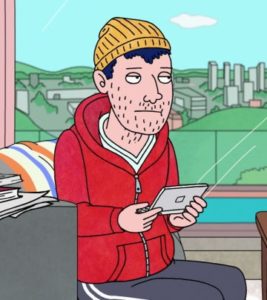 Chill's created a light roleplay DvL character he's called Chillsanta:
2. Tip of the week
Congratulations to this week's winners, TrigPT and Vonador, and our runners-up, Ajay and Anonymous! Thanks to Andarank, Flox, Sukai, DR2000, Ereptor, Caranome, Dekion and Chronosi for entering.
Here's Ajay's summary of crew skill schematic grades and their skill ranges:
Grade 1: 0-80
Grade 2: 81-160
Grade 3: 161-240
Grade 4: 241-300
Grade 5: 301-350
Grade 6: 351-400
Grade 7: 401-450
Grade 8: 451-500
Grade 9: 501-550
Anonymous provided this detailed procedure on how to ensure you get your DvL tier rewards on the same character:
1. Pick one character you want the rewards Make sure you this character is the first to reach 25 and 50.
2. There are 3 things you can not do on any DvL character until I say to from this point forward .Feel free to complete anything else though.
a. Eternal Championship
b. Run start or run any KoFE until I say so.
C. Buy the Datacron( Do not beat the 10th boss of Eternal Championship until I say to beat the Datacron)
3. Once the character you pick reaches 50 you need to make sure the next thing you do is DvL: Flashpoint Responder if you haven't completed it. This will Complete Heroic Level and Legacy Level.
4. After making sure you have completed Shadow of Revan, Ziost and the stronghold quest on any DvL character. You can run KoFE and complete the first 9 chapters on the character you picked This character should be 65 now. This unlocks Valiant Level.
5. Complete all flashpoints on the characters side if you haven't already.
6. Now you need to Level a character on the other side to finish up the flashpoints that are only on the opposite side completing DvL Flashpoint Expert.
7. As soon as Unlock: DvL Flashpoint Expert. Complete DvL act of Valor if you haven't. Then you need to do Chapter 16 This will unlocked Champion Level.
8. Level the character on the other side to 65.
9. Once you have done that Hop back on the character you want the rewards on run Eternal Championship you can beat all 10 bosses if you havne't bought the datacron. If you have bought the Datacron than run only the first 5.(You can do 9 but don't be the 10th boss if you have bought the datacron)This will unlock Eternal Level
10. DO the rest of the event with who ever you want but DOn't buy the datacron or beat the 10th boss until you have completed the whole event except DvL: Big Spender or DvL: Eternal Champion respectively.
11 Once everything else is completed buy the Datacron or beat the 10th boss on the character you picked for rewards. This will unlock legendary Level.

If you get passed step 6 before chapter 16 is You should be able to do chapter 16 right away as long as you if you beat boss 5 you leveled the character on the other side to 65 and haven't bought the datacron or beat eternal championship boss 10 unless everything but Dark vs. Light Alliance commander is done.
Dekion provided this timeline for attaining the DvL's third tier:
Story Story FP FP FP FP FP FP PVP PVP FP FP FP FP FP FP FP FP 50 FP FP FP 55 FP FP FP FP FP 60 SoR Ziost 65 KOTFE
Please send your tips to ootinicast@gmail.com by next Tuesday for a chance to win a Taunfawn or M8-3R droid code, courtesy of BioWare, and an OotiniCast-provided Cartel Market pack from the latest shipment.
3. Holofeed
4. Community
Thanks to our latest Ootini Patron: Count Looku!
Davison of The Harbinger has relaunched SWTORApps.com, including a DvL event guide and tracker.
Daniel's survey is now live! You can do it here. Follow him on Twitter using @Infinite0utcome for the latest news.
5. The Academy
This week Swtorista tells us about how to take Screenshots and Video of your characters.
6. Force Feedback
Blachloch (Blay) has produced a spreadsheet to help you gear your character as optimally as possible, and also a DvL event tracker.
Kal may not be putting much value into his DvL characters:
Flox manages to catch up on the latest OotiniCast while nursing his daughter: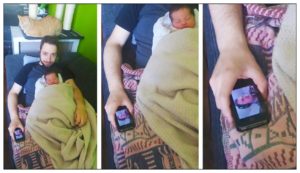 7. Outro
On the show this week were Chill (@BrandonLStarr, twitch.tv/chillswtor), Teo (@jasonetheridge), Alex (@MixUpPixels, geek-podcast.com) and Xam Xam (@Rach_Games, xamxamsays.com, YouTube) .
Information about our guilds on The Harbinger, Ootini Knights (Republic) and Ootini Rage (Empire), can be found here.
You can email questions and comments about the show to ootinicast@gmail.com. Follow us on Twitter via @OotiniCast. Check out our website, ootinicast.com, which has links to our presence on Google+ and Facebook. You can subscribe to us on iTunes, and listen to us on Stitcher and Spreaker. We record the show live every Wednesday at 4:30pm Pacific, goto ootinicast.com/live to find out how to join in!