Podcast: Play in new window | Download
Subscribe: RSS
It's time for our yearly retrospective! We discuss how we did in predicting what we'd see in 2015, cover what we actually got, and then outline our hopes and dreams (and our community's) in 2016. Our guest Ivilon also shares the wonderful story of talking to JJ Abrams about the music in Star Wars: The Force Awakens.
1. Introduction
During Ivilon's explanation of his theory about Kylo Ren's and Rey's themes, he references the following scores which he annotated:
The organisation responsible for arranging the donation of Chill's wife's organs is Donate Life Northwest. If you'd like to make a donation in memory of Jennifer Starr, you can donate to them or any organisation associated with organ donation.
Here is Chill's new character based upon the Joker's assistant, Harley Quinn:
Chill and his wife were not casual fans! They obtained this Joker and Harley cell from Batman: The Animated Series:
2. Tip of the week
Congratulations to this week's winner, Sir Nobody! Thanks to Uwen, Pedram, ElionD and Dekion for entering.
Please send your tips to ootinicast@gmail.com by next Tuesday for a chance to win a Taunfawn or M8-3R droid code, courtesy of BioWare, and an OotiniCast-provided Cartel Market pack from the latest shipment.
3. Holofeed
4. Force Feedback
Sukai made it to level 65 wearing only starter gear and without choosing an Advanced Class. Amazing!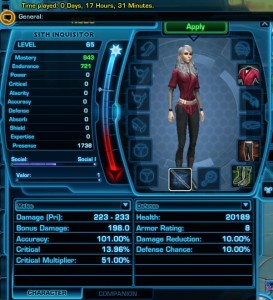 Shamar mentioned a Conan O'Brien interview with Harrison Ford in which the subject of the Star Wars Holiday Special was raised. He also sent us this proposal for a new Huttball texture: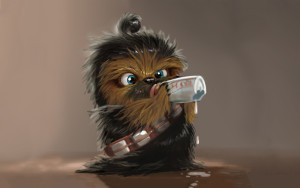 Both Brian of the Bad Feeling Podcast and Blachloch referred us to this YouTube clip of a very punny weather forecast.
Justin (Strykezone)'s university employer uses the following infographic to help with alumni terminology:
A new infographic was created to assist Star Wars fans: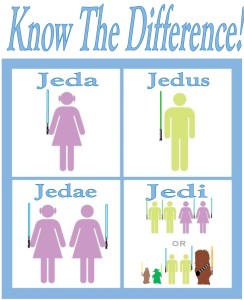 Charlie (Kranitoko) obtained and built the Lego model of Rey's speeder: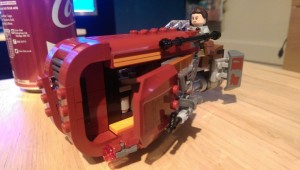 JB provided what he considers the worst Star Wars humour. He may be right.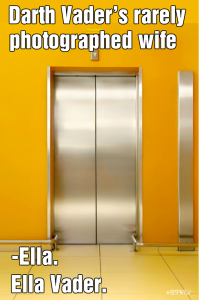 5. Sarlacc Digest
In our yearly retrospective, we revisit what we were hoping to see in 2015 that was discussed back in episode 183, cover what we actually did get in 2015, and then discuss what we and our community would like to see in 2016.
6. Outro
On the show this week were Chill (@BrandonLStarr, twitch.tv/chillswtor), Teo (@jasonetheridge), Kuze (@kuze_roh, YouTube) and Ivilon (@percomposer, stephenridley.com).
Information about our guilds on The Harbinger, Ootini Knights (Republic) and Ootini Rage (Empire), can be found here.
You can email questions and comments about the show to ootinicast@gmail.com. Follow us on Twitter via @OotiniCast. Check out our website, ootinicast.com, which has links to our presence on Google+ and Facebook. You can subscribe to us on iTunes, and listen to us on Stitcher and Spreaker. We record the show live every Wednesday at 4:30pm Pacific, goto ootinicast.com/live to find out how to join in!