Podcast: Play in new window | Download
Subscribe: RSS
Game Update 4.0 and early access to Knights of the Fallen Empire are here! We discuss our experiences so far (spoiler-free, of course), walk through the patch notes, and talk about what has been revealed about the new Alliance system.
1. Introduction
2. Tip of the week
Congratulations to this week's winner, Ameel from The Harbinger! Thanks to Fatalspark, Biggus'dickus and Mariarchi for entering.
Please send your tips to ootinicast@gmail.com by next Tuesday for a chance to win a Taunfawn or M8-3R droid code, courtesy of BioWare, and an OotiniCast-provided Cartel Market pack from the latest shipment.
3. Holofeed
4. Community
There is a new SWTOR database attempting to replace the now defunct TORHead. You can find out more about their current and future plans in this Reddit post.
5. Force Feedback
Kranitoko's latest pack opening video is now available.
Blachloch is skeptical about the Voss being "9 feet tall":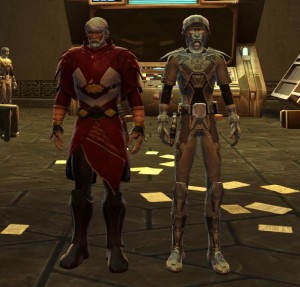 Joost wishes for more of the visual humour provided by Veedrig's witty banter: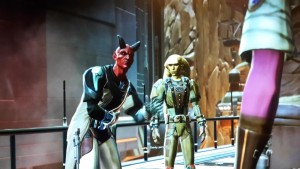 Dunedai provided this example of visual Star Wars humour: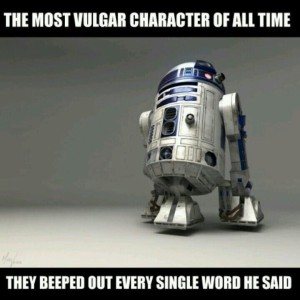 6. Outro
On the show this week were Chill (@BrandonLStarr, twitch.tv/chillswtor) and Teo (@jasonetheridge).
Information about our guilds on The Harbinger, Ootini Knights (Republic) and Ootini Rage (Empire), can be found here.
You can email questions and comments about the show to ootinicast@gmail.com. Follow us on Twitter via @OotiniCast. Check out our website, ootinicast.com, which has links to our presence on Google+ and Facebook. You can subscribe to us on iTunes, and listen to us on Stitcher and Spreaker. We record the show live every Wednesday at 4:30pm Pacific, goto ootinicast.com/live to find out how to join in!