Podcast: Play in new window | Download
Subscribe: RSS
A quiet news week, though it did include more information about how companions will work in KotFE. We also discuss an interview with lead writer Charles Boyd.
1. Introduction
You can see Charlie's video where he opens a hypercrate of Wild Star Explorer's packs here.
In his Yavin 4 stronghold, Charlie has created what he calls his "Statue Room":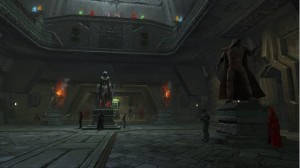 2. Tip of the week
Congratulations to this week's winner, Blay! Thanks to Neil, Knife and Angel for entering.
Blay recommends doing the staged weekly on Empire-side Makeb in the following order:
Week 1
[Stage 1] A Trace of Guilt, False History, Covering Your Tracks

[Stage 2] Smuggler's Den, Landing Party, (Any mission to finish)
Week 2
[Stage 1] Clean Bill of Health, Twisting the Truth, [H4] Sharing the Blame

[Stage 2] The Dissonance Wave, Eviction Notice, Local Trouble
Week 3
[Stage 1] Clean Bill of Health, Twisting the Truth, Inciting Incident

[Stage 2] [H4] Weapons Test, The Dissonance Wave, (Any mission to finish)
Please send your tips to ootinicast@gmail.com by next Tuesday for a chance to win a Taunfawn or M8-3R droid code, courtesy of BioWare, and an OotiniCast-provided Cartel Market pack from the latest shipment.
3. Holofeed
4. Community
Congratulations to our guildmate and friend Ferrous Terran who is getting married to Amber on Sunday!
Happy Birthday to our Ootini guildmate and Jar Jar Joyrider, Dekion.
During their raid on Sunday, Sukai created two videos: jumping the Rock Shark on Ziost, and taking down the world boss.
5. Force Feedback
Carnz provided several captions for the image below:
"Come to the dark side, we have Elvis"
"Elvis, poster boy for the dark side"
Vader: "Join me!" Elvis: "Uh haw"
Chill located the picture he mentioned of Freddy Mercury riding Darth Vader: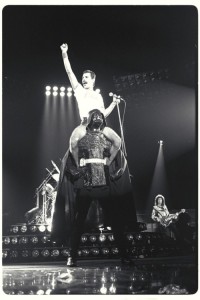 Carnz obtained the audio books below by paying $15 for the latest Humble Audio Books bundle, which remains available for under a week:
Sukai obtained comparison images using ReShade:
Pez recommends the following utilities for a Fury Marauder in PvP: Overwhelm, Inexorable, Brazen, Defensive roll, Phantom, Unbound, Undying.
You can follow Holly Fields, the voice of Nadia Grell, on Twitter (@HollyFields1).
6. Outro
On the show this week were Chill (@BrandonLStarr, twitch.tv/chillswtor), Teo (@jasonetheridge) and Charlie (@Kranitoko, youtube.com/KranitokoGames).
Information about our guilds on The Harbinger, Ootini Knights (Republic) and Ootini Rage (Empire), can be found here.
You can email questions and comments about the show to ootinicast@gmail.com. Follow us on Twitter via @OotiniCast. Check out our website, ootinicast.com, which has links to our presence on Google+ and Facebook. You can subscribe to us on iTunes, and listen to us on Stitcher and Spreaker. We record the show live every Wednesday at 4:30pm Pacific, goto ootinicast.com/live to find out how to join in!