Podcast: Play in new window | Download
Subscribe: RSS
In the news this week we focus on EA's Shadow of Revan press event and the Knight/Marauder and Guardian/Juggernaut dev blogs and livestream. Then in our discussion, the topic is getting ready for Game Update 3.0, with early access starting next week!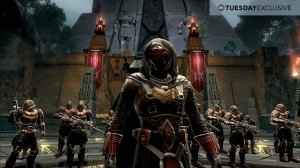 1. Introduction
Redna still needs your help in choosing his main for Game Update 3.0!
Teo's sweet new ride, obtained at the end of Nightmare Explosive Conflict:
2. Tip of the week
Congratulations to this week's winner, For'tuona! Thanks to Ameel for entering.
Please send your tips to ootinicast@gmail.com by next Wednesday for a chance to win an M8-R3 code, courtesy of BioWare, and an OotiniCast-provided Cartel Market pack from the latest shipment.
3. Holofeed
4. Community
Ferrous Terran (@FerrousTerran) has created a Facebook group for our guild. All are welcome!
If you want to find out more about @HamSammich509's Jawa Junk Yard, see his thread on our forums.
5. Force Feedback
Aaree wonders whether this new hairstyle coming in next week's Pilgrim's Shadow Pack could mean that Ootini cheerleaders are in our future?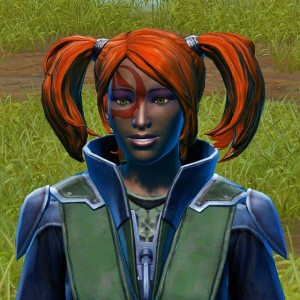 Our old friend Ham Sammich appears to have defeated some Jawas in Star Wars Commander. Boo.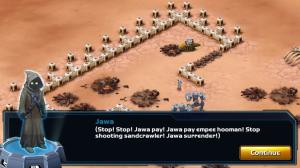 Greg found another pretty cool looking place on Makeb: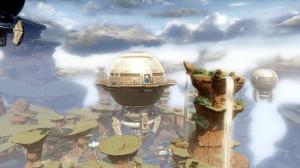 For'tuona has encountered the following each of the three times he's levelled a Bounty Hunter, when visiting The Tyrant:
Chill recommends this Duel of the Fates Sing-Along.
6. Sarlacc Digest
We talk about getting ready for Game Update 3.0, with early access happening on 2 December, and its full release on 9 December.
Note that to do the class-specific mission that is an optional part of the Shadow of Revan storyline, the character must have completed up to Act 3 (when you get the associated Achievement) in their class story.
The conversion ratios of our current PvE commendations into Basic Commendations when Game Update 3.0 is released have been announced and incorporated into our conversion calculator. The cap of 1000 Basic Commendations will remain, but an overflow/soft cap of up to 2000 will be used as part of the conversion. Note that you will not be able to earn any further Basic Commendations in Game Update 3.0 until you are under the 1000 cap.
7. Outro
Thanks to Redna (@R3DN4, twitch.tv/r3dn4) for joining us this week.
Information about our guilds on The Harbinger, Ootini Knights (Republic) and Ootini Rage (Empire), can be found here.
You can email questions and comments about the show to ootinicast@gmail.com. Follow us on Twitter via @OotiniCast. Check out our website, ootinicast.com, which has links to our presence on Google+ and Facebook. You can subscribe to us on iTunes, and listen to us on Stitcher and Spreaker. We record the show live every Wednesday at 4:30pm Pacific, goto ootinicast.com/live to find out how to join in!