Podcast: Play in new window | Download
Subscribe: RSS
Game Update 2.10: Forged Alliances is here, concluding the story arc that will lead us to the end-of-year expansion. In our discussion, we talk about some misconceptions that (hopefully very few) players have about SWTOR's game mechanics.
1. Introduction
The guide authored by Teo is his GSH unlock comparison for building your Conquest bonus.
2. Tip of the week
Congratulations to this week's winner, Cabsav of The Harbinger! Thanks to Brian of the Bad Feeling Podcast, Christopher, GasGuy and Caligari for entering.
Please send your tips to ootinicast@gmail.com by next Wednesday for a chance to win an M8-R3 code, courtesy of BioWare, and an OotiniCast-provided Cartel Market pack from the latest shipment.
3. Holofeed
4. Community
Thanks to Spencer, Scotthomas and Grim for their donations!
Details about our Ootini Holdings lottery can be found here.
5. Force Feedback
It seems that @DurtaDurta has found us on the airwaves: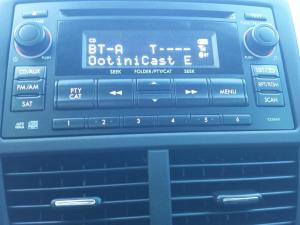 Chong sent us this screenshot of the game announcing an obvious truism:

6. Sarlacc Digest
We discuss some (hopefully uncommon) player misconceptions about game mechanics, based upon this thread from the SWTOR sub-Reddit.
7. Outro
Thanks to Spencer (@Da_Dirty_Spoons) and Redna (@R3DN4, twitch.tv/r3dn4) for joining us this week.
Information about our guilds on The Harbinger, Ootini Knights (Republic) and Ootini Rage (Empire), can be found here.
You can email questions and comments about the show to ootinicast@gmail.com. Follow us on Twitter via @OotiniCast. Check out our website, ootinicast.com, which has links to our presence on Google+ and Facebook. You can subscribe to us on iTunes, and listen to us on Stitcher and Spreaker. We record the show live every Wednesday at 4:30pm Pacific, goto ootinicast.com/live to find out how to join in!