Podcast: Play in new window | Download
Subscribe: RSS
Teo interviews Swtorista, owner/creator of swtorista.com and swtorstrongholds.com.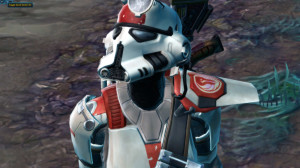 Swtorista is an active user on the SWTOR subreddit. You can find the Tatooine Stronghold walkthrough video she mentioned on her YouTube channel, which now also includes walkthroughs of the Nar Shaddaa and Dromund Kaas Strongholds.
She is also the guild master for the SWTOR division of the Remnants of Hope gaming community, on both factions of Jung Ma (US East RP-PvP server). You can see their recruitment video here.
You can email questions and comments about the show to ootinicast@gmail.com. Follow us on Twitter via @OotiniCast. Check out our website, ootinicast.com, which has links to our presence on Google+ and Facebook. You can subscribe to us on iTunes, and listen to us on Stitcher and Spreaker.