Podcast: Play in new window | Download
Subscribe: RSS
This week we're once again talking about Galactic Strongholds as more details emerge. Just over four weeks until it's live on 19 August!
1. Introduction
Chill will be at BioWare Austin this Friday 18 July. You may even see his interior design skills on show during the livestream on SWTOR's Twitch channel on Friday afternoon!
Here's the droid repairing the broken slot machine in the casino: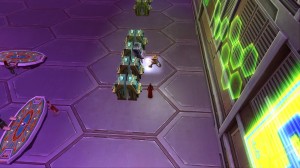 In his neverending hunt for a Rancor, Chill is utilising the casino with the game in a long, thin window, giving a fisheye lens effect.

Teo is most thankful that his time in the casino is done! Unless he wants another Rancor for an alt, of course…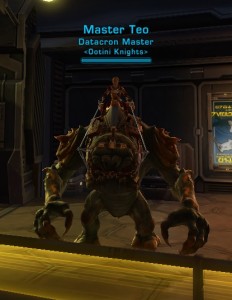 2. Tip of the week
Congratulations to this week's winner, Mark M! Thanks to Mariachi, Morriah and Greg Carter for entering.
Please send your tips to ootinicast@gmail.com by next Wednesday for a chance to win an M8-R3 code, courtesy of BioWare, and an OotiniCast-provided Cartel Market pack from the latest shipment.
3. Holofeed
4. Community
5. Force Feedback
We discuss tweets, emails and comments from @swtor_miner, @darklighter159, Chaz Lobo (@Strongshocker), @vayne_verso, Justin L, Jason Wright (@colour_light), @Caligari_MMO, Road (@ThatRoadGuy), Pallais (@wowPiper), David (@Ri_kiri), @HamSammich509, @JeggerTAP, @JayConnell, (@idesofawesome), Mariarchi and Morriah (@RosieBear77).
Mariarchi has started this thread on our forums discussing playing SWTOR with a console controller. He found this article to be a great resource for anyone interested in doing the same.
Where is Darklighter this week?
Jason Wright provides a visual guide to how probability works with respect to reverse engineering: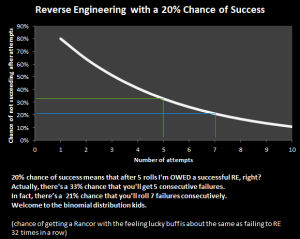 Our old friend Ham Sammich uncovered an interesting theory for the origin of Ewoks: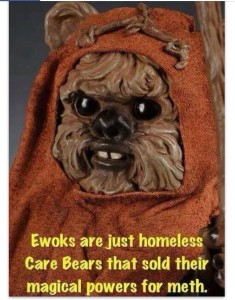 Matt may have found visual evidence that may reveal the mysterious race that Yoda belongs to:
It seems that SWTOR's customer service has a sense of humour!
6. Outro
Thanks to Redna (@R3DN4, twitch.tv/r3dn4) for joining us this week.
Information about our guilds on The Harbinger, Ootini Knights (Republic) and Ootini Rage (Empire), can be found here.
You can email questions and comments about the show to ootinicast@gmail.com. Follow us on Twitter via @OotiniCast. Check out our website, ootinicast.com, which has links to our presence on Google+ and Facebook. You can subscribe to us on iTunes, and listen to us on Stitcher and Spreaker. We record the show live every Wednesday at 4:30pm Pacific, goto ootinicast.com/live to find out how to join in!