Podcast: Play in new window | Download
Subscribe: RSS
We discuss the latest news, including the public unveiling of Galactic Starfighter at the Community Cantina last week in San Francisco. Less than two weeks until the Ootini Fleet launches!
1. Introduction
2. Tip of the week
Congratulations to this week's winner, DroidDreamer!
Please send your tips to ootinicast@gmail.com by next Wednesday for a chance to win a Tawnfaun code, courtesy of BioWare, and an OotiniCast-provided Cartel Market pack from the latest shipment.
3. Holofeed
The workbench that was added to the Fleets' VIP areas in Game Update 2.4.3 is apparently not working as intended. Best to avoid until further notice!
Patch 2.4.3a was deployed during a short maintenance on Tuesday morning, to fix a rating exploit that had been discovered shortly after Game Update 2.4.3 went live. It was mentioned that the issue was introduced in that build, and wasn't present on the PTS.
The Community Cantina held at EA's Redwood Studios in San Francisco was the first public demonstration of Galactic Starfighter. Our intrepid man on the ground, the inestimable Ferrous Terran, has compiled a most detailed report for your edification and enjoyment.
A new Galactic Starfighter trailer, "Domination", was released (also on YouTube).
Bret Hoffman (Associate Designer) has authored another Galactic Starfighter developer blog, this one focussing on the Scout family of starfighters.
At the Community Cantina, it was revealed that the PTS would be open to all last weekend (16-17 November) and this coming weekend (23-24 November), from 7pm CST Friday to 11pm CST Sunday.
The indefatigable Dulfy (aided and abetted by some friends) has produced a mountain of guides (and an awesome tool) to tell you all you need to know about Galactic Starfighter. We salute her efforts and that of her team!
Some wonderful discoveries were made on the PTS over the weekend. The first was by Jean Prior of TORWars, which was also written up by Dulfy, who discovered that there were achievements for two events: the Rakghoul Resurgence and Life Day.
When I hopped onto the PTS to see for myself, I discovered that there is a new Legacy global unlock for "Tactical Markers". These allow one to deploy three different markers, each of which lasts 1 minute, with no cooldown or limit to how many you can place.
A reminder that the double XP long weekend for Thanksgiving is nearly here! It commences Wednesday 27 November at noon CST, and runs until 1am CST on Tuesday 2 December. Long-time contributor to the show, The Malgadar, has compiled a most awesome list of tips for maximising one's XP gains while double XP is in effect.
4. Community
5. Force Feedback
We discuss tweets from @DsanOB (Dan O'Brien), @Lawilc01 (Laurie M), @ForceChuckle, @TheTurg (Terg), @EmpireDivider (Moff Chong), @FerrousTerran, @Strongshocker (Chaz Lobo), @GregCarter78, @fnord3125 (Brian Peters), @SallyBowls, @Manciferous (Russ Moody) and @TheMalgadar, and emails and comments from Tarkko, DroidDreamer, Tex McShootEmUp, Chris and Oofalong.
As part of the discussion about the changes to Marauders/Sentinels, we reference Njessi's blog post "Feeling a bit useless as Marauder DPS".
Here's Greg Carter's TV playing SWTOR: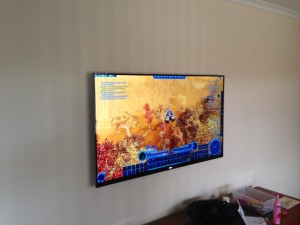 Brian Peters recommends RiffTrax's treatment of The Star Wars Holiday Special.
6. Outro
Thanks to Redna (@R3DN4, twitch.tv/r3dn4) for joining us this week.
Information about our guilds on The Harbinger, Ootini Knights (Republic) and Ootini Rage (Empire), can be found here.
You can email questions and comments about the show to ootinicast@gmail.com. Follow us on Twitter via @OotiniCast. Check out our website, ootinicast.com, which has links to our presence on Google+ and Facebook. We are a proud member of the TOR Syndicate! You can subscribe to us on iTunes and Zune, and listen to us on Stitcher and Radio4Gamers.