Podcast: Play in new window | Download
Subscribe: RSS
Knights of the Eternal Throne is finally here! We discuss all that's new with the expansion, and our initial forays into the story (spoiler-free, of course).
1. Introduction
If your guild ship goes missing (like ours did!), check out this thread on the official forums for advice on how to get it back.
2. Tip of the week
Congratulations to this week's winner, Kiosp! Thanks to Caranome and Jeremy for entering.
Please send your tips to ootinicast@gmail.com by next Tuesday for a chance to win a Taunfawn or M8-3R droid code, courtesy of BioWare, and an OotiniCast-provided Cartel Market pack from the latest shipment.
3. Holofeed
4. Force Feedback
Michael Butler clarified that the picture he sent in last week was of framed A3 posters of classic Star Wars comic covers and panels: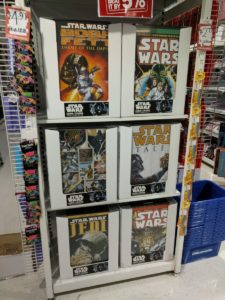 Congratulations to Tibar for getting to the ultimate tier (Legend) in the Dark vs Light event in just a month!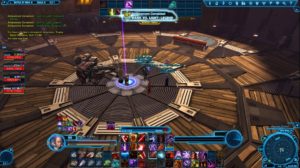 Teadra of The Harbinger sent us a couple of pictures of his Sith Juggernaut impersonating the Headless Horseman!
Sukai also encountered this most strange phenomenon: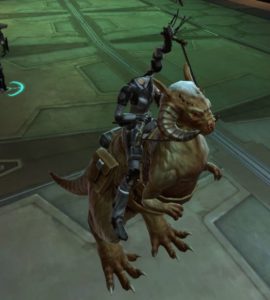 … as did Darklighter: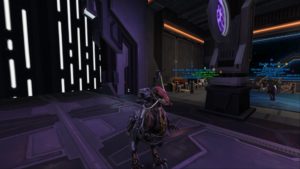 Our guest Kuze has a character that has a couple of the original Ilum PvP missions:
5. Outro
On the show this week were Chill (@BrandonLStarr, twitch.tv/chillswtor), Teo (@jasonetheridge), Kuze (@kuze_roh, YouTube) and Illeva (@IllevaGaming, twitch.tv/illeva).
Information about our guilds on The Harbinger, Ootini Knights (Republic) and Ootini Rage (Empire), can be found here.
You can email questions and comments about the show to ootinicast@gmail.com. Follow us on Twitter via @OotiniCast. Check out our website, ootinicast.com, which has links to our presence on Google+ and Facebook. You can subscribe to us on iTunes, and listen to us on Stitcher and Spreaker. We record the show live every Wednesday at 4:30pm Pacific, goto ootinicast.com/live to find out how to join in!