Podcast: Play in new window | Download
Subscribe: RSS
Not much news, though we do cover the ongoing May the Fourth competitions, the hint that cheap server transfers may soon briefly return, the latest EA earnings call, and more. Then we discuss some hard-to-get or relatively unknown achievements that the completionists among you need to know about!
1. Introduction
WSplit was the tool mentioned by Djredd for measuring the time taken to do the Eternal Championship.
2. Tip of the week
Congratulations to this week's winner, Shiny! Thanks to Ajay, Lecto-Sama and Darkcinn for entering.
Please send your tips to ootinicast@gmail.com by next Tuesday for a chance to win a Taunfawn or M8-3R droid code, courtesy of BioWare, and an OotiniCast-provided Cartel Market pack from the latest shipment.
3. Holofeed
4. Community
Positivo's entry into our Share the Rage competition is featured at the end of this week's show.
5. The Academy
Swtorista tells us about reputations: what they are, how to get them and why.
6. Force Feedback
You can see the results of Teo's Twitter poll here.
B'Mal Suj recommends the web comic Imperial Entanglements, particularly this one.
He's also managed to replicate the Masters of the Universe!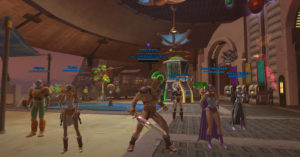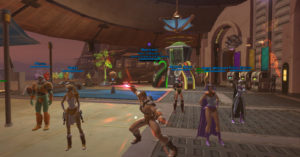 7. Sarlacc Digest
Djredd and Dekion tell us about hard-to-get, rare and relatively unknown achievements.
8. Outro
On the show this week were Chill (@BrandonLStarr, twitch.tv/chillswtor), Teo (@jasonetheridge), Dekion (@therealDekion) and Djredd (@damonhomer).
Information about our guilds on The Harbinger, Ootini Knights (Republic) and Ootini Rage (Empire), can be found here.
You can email questions and comments about the show to ootinicast@gmail.com. Follow us on Twitter via @OotiniCast. Check out our website, ootinicast.com, which has links to our presence on Google+ and Facebook. You can subscribe to us on iTunes, and listen to us on Stitcher and Spreaker. We record the show live every Wednesday at 4:30pm Pacific, goto ootinicast.com/live to find out how to join in!