Podcast: Play in new window | Download
Subscribe: RSS
In this week's show we discuss the new behind-the-scenes video talking about crafting the story for Knights of the Fallen Empire, whether it's wise to play through Chapter 1 at TwitchCon, and the class changes for Imperial Agents and Smugglers. Oh, and some more Star Wars humour!
1. Introduction
The latest Galactic Gamers Coalition is now available, hosted by Max and Sema of the SWTOR Escape Pod Cast.
Here is Chill's Space Lizard:
2. Tip of the week
Congratulations to this week's winner, Knite! Thanks to Angel, Ansarri, Frettz, JSarc and Alex for entering.
You can find Frettz's theorycrafting spreadsheet for Sharpshooter Gunslingers here, with discussion welcome in this Reddit post.
Please send your tips to ootinicast@gmail.com by next Tuesday for a chance to win a Taunfawn or M8-3R droid code, courtesy of BioWare, and an OotiniCast-provided Cartel Market pack from the latest shipment.
3. Holofeed
4. Community
Our guildmate Fyonha has created a cartel for Ootini Knights/Ragers in the mobile game Star Wars Uprising. All are welcome! Her character in the game is Fyonha Glorificus.
We highly recommend checking out the post for the 1v1 PvP tournament being held on the German RP-PvE server Vanjervalis Chain. Their video is particularly epic!
Sechari is back! Drop by his Twitch channel to find out how he's preparing for Knights of the Fallen Empire.
5. Force Feedback
Blachloch sent us a better picture of his character's Black-Hole Force-Lord headpiece:
Njessi (@HawtRepublic) is back, and is posting to her site hawtpantsrepublic.com. Of particular note is The Return of the Revenge of the Hall of Shame.
Adam let us know that it appears that following the events on Yavin 4, Revan's followers have been reduced to peddling bathroom supplies: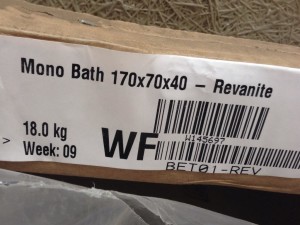 Lewis referred us to this Star Wars product which indicates that the future of lightsaber construction is fraught.
Freedious believes that Chill should find a costume similar to this one for the NYC Community Cantina cosplay contest: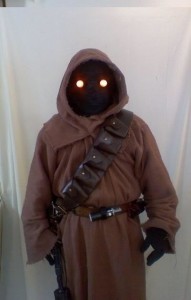 Michael B sent us this article about a young Chess player who always play dressed as a Jawa!
Kal directed us to this cartoon:
6. Outro
On the show this week were Chill (@BrandonLStarr, twitch.tv/chillswtor) and Teo (@jasonetheridge).
Information about our guilds on The Harbinger, Ootini Knights (Republic) and Ootini Rage (Empire), can be found here.
You can email questions and comments about the show to ootinicast@gmail.com. Follow us on Twitter via @OotiniCast. Check out our website, ootinicast.com, which has links to our presence on Google+ and Facebook. You can subscribe to us on iTunes, and listen to us on Stitcher and Spreaker. We record the show live every Wednesday at 4:30pm Pacific, goto ootinicast.com/live to find out how to join in!