Podcast: Play in new window | Download
Subscribe: RSS
We discuss James Ohlen's presentation of SWTOR at the EA press conference at Gamescom, which included the new "Become the Outlander" gameplay trailer. Later we delve into the depths of how bad Star Wars and SWTOR humour can get.
1. Introduction
If you don't want to wait for Windows 10 to update automatically (which could takes days or weeks), download the media creation tool from Microsoft. Right-click on Computer and select Properties if you're not sure whether you have a 32 bit or 64 bit CPU (most likely you'll want the 64 bit version!).
2. Tip of the week
Congratulations to this week's winner, Ansarri! Thanks to T$ and Dekion for entering.
Please send your tips to ootinicast@gmail.com by next Tuesday for a chance to win a Taunfawn or M8-3R droid code, courtesy of BioWare, and an OotiniCast-provided Cartel Market pack from the latest shipment.
3. Holofeed
4. Community
Thanks to our latest Ootini Patrons: Francisco and Grim!
5. Force Feedback
Alraune suggests placing your different chat tabs in two different locations on your UI:
You can purchase this awesome shirt here: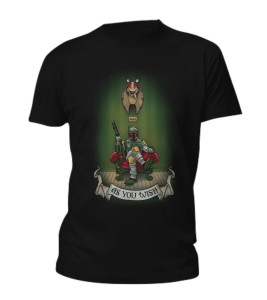 6. Outro
On the show this week were Chill (@BrandonLStarr, twitch.tv/chillswtor), Teo (@jasonetheridge), and Kuze (@kuze_roh, YouTube).
Information about our guilds on The Harbinger, Ootini Knights (Republic) and Ootini Rage (Empire), can be found here.
You can email questions and comments about the show to ootinicast@gmail.com. Follow us on Twitter via @OotiniCast. Check out our website, ootinicast.com, which has links to our presence on Google+ and Facebook. You can subscribe to us on iTunes, and listen to us on Stitcher and Spreaker. We record the show live every Wednesday at 4:30pm Pacific, goto ootinicast.com/live to find out how to join in!