Podcast: Play in new window | Download
Subscribe: RSS
This week we talk about Star Wars Celebration and the associated Community Cantina. Bill and Chong, who were both there, are our guests. Plenty of Star Wars talk, along with a few new answers for SWTOR players!
1. Introduction
Teo is levelling his first Mercenary. The facial tattoo shown below may be new! Or his memory is failing.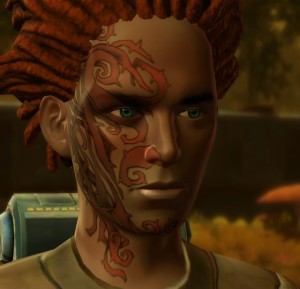 Thanks to our guildmate and Random Rioter Sukai, Teo received his redeemable code from the Community Cantina. The first Cantina Crate he opened on his Mercenary gave the First Grand Statue of Mandalore centerpiece deco as its additional reward!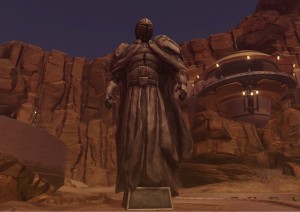 2. Tip of the week
Congratulations to this week's winner, Teadra, a member of our own Ootini Knights! Thanks to Naaman for entering.
Please send your tips to ootinicast@gmail.com by next Tuesday for a chance to win a Taunfawn or M8-R3 droid code, courtesy of BioWare, and an OotiniCast-provided Cartel Market pack from the latest shipment.
3. Holofeed
4. Community
What is your Star Wars name?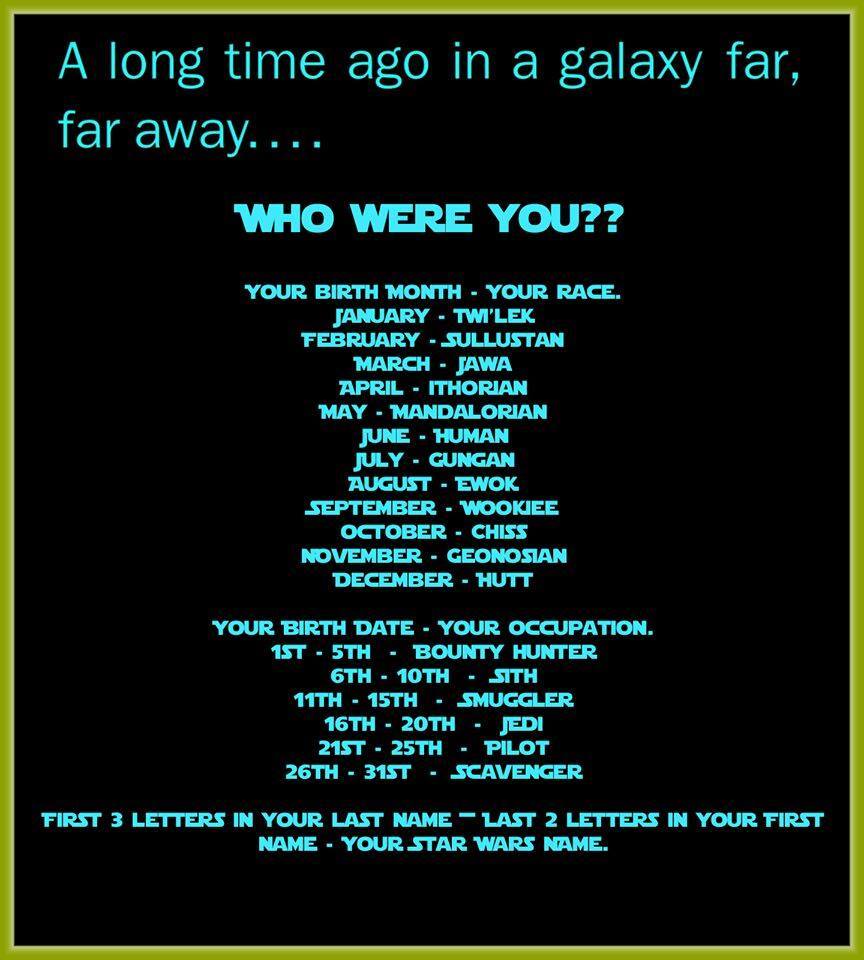 Here are some examples:
Teo: Ethon, Jawa Scavenger
Aaree: Ricie, Gungan Pilot
Chong: Vanen, Sullustan Smuggler
Bill: Len'rt, Ithorian Sith
Chill: Sta'on, Ewok Scavenger
ForceChuckle: Bogan, Wookiee Scavenger
The Discipline Calculator created by our Russian friends now has a new home at
the-old-republic.com/disciplines/en.
The crew at the Cantina Club are currently playing through The Force Unleashed, but will eventually be playing SWTOR. Well worth watching!
We have added a milestone goal to our Patreon campaign: if we manage to reach $100/episode, we will produce a video about the origin story of OotiniCast.
5. Force Feedback
Aaree believes this armour, worn by NPCs on Tatooine, would be an awesome set to add to a future Cartel Pack: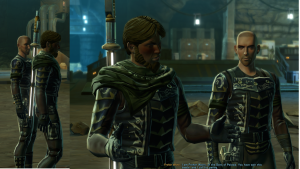 6. Sarlacc Digest
Star Wars Celebration
Star Wars Celebration was held in Anaheim, California, from Thursday 16 April through to Sunday 19 April.
On the first day, the second teaser trailer for The Force Awakens was released.
Electronic Arts (EA) released a reveal trailer for Star Wars Battlefront. In their first developer diary, they described the "Battle of Jakku" DLC as "the pivotal moment when the New Republic confronted key Imperial holdouts on a remote desert in the Outer Rim".
The plot of the spin-off movie Rogue One, which will release on 16 December 2016, was announced.
Alexander Freed announced that his novel Star Wars: Battlefront: Twilight Company will be released in Fall from Del Rey.
It was also revealed during the Del Rey panel that Alan Dean Foster would be writing the novelisation of The Force Awakens.
At the One Big Story – Star Wars Canon panel, it seemed to be confirmed that while the Old Republic era is not officially canon, they are happy for BioWare to continue doing what they're doing unchanged.
In the closing ceremony, it was announced that Star Wars Celebration would be held in London (UK) on 15-17 July 2016.
Community Cantina
The livestream of the Community Cantina held in conjunction with Star Wars Celebration on Saturday 18 July can be viewed on ESL's Twitch channel. In summary:
Recap of Game Update 3.2
From Star Wars Day (4 May) an Epic Story XP Boost (12x XP) will be applied to all subscribers for an indeterminate duration. It can be removed using an in-game item, the White Acute Module purchasable for 0 credits from a new Gree vendor on both Fleets.
The new Yavin 4 Stronghold was announced, though its arrival in-game wasn't given. It will provide more hooks than the existing Strongholds, including more larger hooks.
The QA team will be required to beat all future Operation encounters with an all-melee group, to ensure that the current issue with melee in Operations isn't repeated.
It was confirmed that there is more to Game Update 3.2 than was available on the PTS.1
After the livestream, Bill and Chong heard many answers given by the developers when talking to attendees, which we talk through during the show.
The following limited release picture of Master Surro, leader of the Sixth Line, was provided by Bill: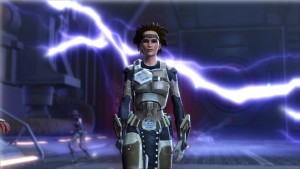 The contents of the thumbdrive were provided by Bill.
Pictures
We have a lot of pictures to share thanks to our friends who attended!
7. Outro
On the show this week were Chill (@BrandonLStarr, twitch.tv/chillswtor), Teo (@jasonetheridge), Bill (@BillLentz) and Chong (@EmpireDivider).
Information about our guilds on The Harbinger, Ootini Knights (Republic) and Ootini Rage (Empire), can be found here.
You can email questions and comments about the show to ootinicast@gmail.com. Follow us on Twitter via @OotiniCast. Check out our website, ootinicast.com, which has links to our presence on Google+ and Facebook. You can subscribe to us on iTunes, and listen to us on Stitcher and Spreaker. We record the show live every Wednesday at 4:30pm Pacific, goto ootinicast.com/live to find out how to join in!