Podcast: Play in new window | Download
Subscribe: RSS
In the news this week, we discuss the delay to Game Update 3.1.1, what BioWare is doing about win-traders and griefers in Ranked PvP, and much more. We then talk through the current story progression up to the present day.
1. Introduction
We recommend that you subscribe to Snave's Hitbox (hitbox.tv/snave) and YouTube (youtube.com/snave1208) channels. We'd also like to thank Snave for being on his best behaviour!
2. Tip of the week
Congratulations to this week's winner, Zernebog (you can find his blog here) of the Order of Shadow Knights guild on the Ebon Hawk server! Thanks to Sunner for entering.
Please send your tips to ootinicast@gmail.com by next Tuesday for a chance to win a Taunfawn or M8-R3 droid code, courtesy of BioWare, and an OotiniCast-provided Cartel Market pack from the latest shipment.
3. Holofeed
4. Community
Death By Smiley has taken the initiative to organise the community's own version of Operation Victory.
Dalso of the Red Eclipse has produced this wonderful infographic showing the location of all the Flashpoints and Operations in the game.
5. Force Feedback
The following shows the final scoreboard from his closest Novarre Coast match so far: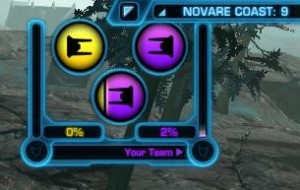 In response to GasGuy's channel, live listener Elrecor pointed us to this infographic showing the entire story progression in the game up to (and including) the Shadow of Revan: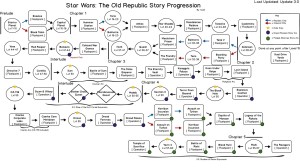 6. Outro
On the show this week were Chill (@BrandonLStarr, twitch.tv/chillswtor), Teo (@jasonetheridge), Snave (@snave1208, hitbox.tv/snave, youtube.com/snave1208) and Kranitoko (@Kranitoko, youtube.com/KranitokoGames).
Information about our guilds on The Harbinger, Ootini Knights (Republic) and Ootini Rage (Empire), can be found here.
You can email questions and comments about the show to ootinicast@gmail.com. Follow us on Twitter via @OotiniCast. Check out our website, ootinicast.com, which has links to our presence on Google+ and Facebook. You can subscribe to us on iTunes, and listen to us on Stitcher and Spreaker. We record the show live every Wednesday at 4:30pm Pacific, goto ootinicast.com/live to find out how to join in!