Podcast: Play in new window | Download
Subscribe: RSS
This is the live show recorded at our Ootini Cantina in Las Vegas! We do cover some news, along with answering listener questions, including what to expect from an expansion.
1. Introduction
2. Tip of the week
Congratulations to this week's winner, Mark! Thanks to Curved for entering.
Please send your tips to ootinicast@gmail.com by next Wednesday for a chance to win an M8-R3 code, courtesy of BioWare, and an OotiniCast-provided Cartel Market pack from the latest shipment.
3. Holofeed
4. Community
5. Force Feedback
Jay Connell recommended this article to explain graphics options.
Jason Cross changed his car wallpaper to the following: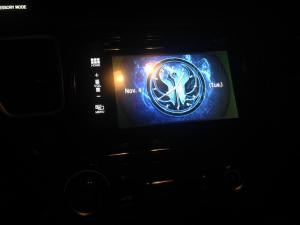 Chong gets his companions to do all the work:
6. Sarlacc Digest
We discuss Mike's question about our experiences with the first expansion (Rise of the Hutt Cartel), and what that suggests what to expect with Shadow of Revan.
7. Outro
Thanks to Redna (
@R3DN4
,
twitch.tv/r3dn4
) for joining us this week.
Information about our guilds on The Harbinger, Ootini Knights (Republic) and Ootini Rage (Empire), can be found here.
You can email questions and comments about the show to ootinicast@gmail.com. Follow us on Twitter via @OotiniCast. Check out our website, ootinicast.com, which has links to our presence on Google+ and Facebook. You can subscribe to us on iTunes, and listen to us on Stitcher and Spreaker. We record the show live every Wednesday at 4:30pm Pacific, goto ootinicast.com/live to find out how to join in!