Podcast: Play in new window | Download
Subscribe: RSS
We find out what's coming up between now and Game Update 2.9 in Bruce MacLean's roadmap. In our discussion, we do some lightweight theorycrafting, comparing primary stat vs power augments, and whether there's a point at which crit becomes more valuable than power.
1. Introduction
Teo appeared on episode 77 of The Oceanic Gamer's Flash Point podcast, A Hot Cup of Teo. He also refers to Mae's (@MaeBeeBuzz) article "SWTOR Blog: The Queue Sync Problem".
2. Tip of the week
Congratulations to this week's winner, Nightmare of the Pot5 server! Thanks to Darth Malvictus for entering.
Please send your tips to ootinicast@gmail.com by next Wednesday for a chance to win a M8-R3 code, courtesy of BioWare, and an OotiniCast-provided Cartel Market pack from the latest shipment.
3. Holofeed
4. Community
Chill's interview with Njessi (@HawtRepublic), author of the Hawtpants of the Old Republic blog, is now available.
The Galactic Gamers Coalition podcast can now be subscribed to in iTunes.
Kranitoko is back with another video where he opens the latest Hypercrate, this time containing Hotshot's Starfighter Packs. It includes another awesome introduction!
Our Ootini Knights guildmate Darmist is hoping to organise a non-progression raid group on the Republic side of The Harbinger. See this thread in our forums for more information.
5. Force Feedback
We discuss tweets, emails and comments from Aaree (@AramondNoir), @Charles_Boyd, Road (@ThatRoadGuy), Will (@GhostMirror), @GregCarter78, @Dekarch, Hugo (@PadmeAm), @ForceChuckle, Terg (@TheTurg), Heather (@Heather_PLS), @fnord3125, @tyious, @JediKrackr, @mark_swtor, @swtor_buckeye, @TheMalgadar, @Adam_Schumpert, Laurie M (@Lawilc01), Bad Feeling Podcast (@badfeelingpdcst), @BillLentz and Chaz Lobo (@Strongshocker).
Chaz Lobo's got a new job (he wishes!):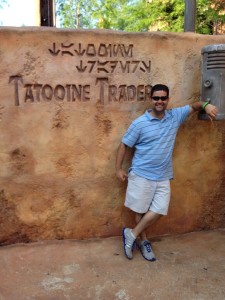 Our guildmate and friend Adam Schumpert presented this work-in-progress to celebrate Star Wars Day: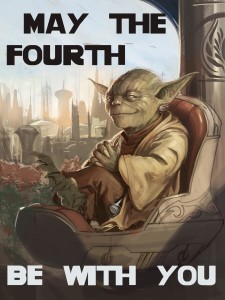 Gary provided this panoramic view on Tython:
6. Sarlacc Digest
Two topics were covered during the discussion: primary stat vs power augments, and revisiting (and perhaps rehabilitating) the value of crit.
We received an email from Oofalong, the author of the Theorycrafting series on Dulfy's site, giving us a detailed explanation of how to make an informed decision about whether to stick with primary stat augments, or switch to Overkill (power) augments. He provided this spreadsheet to support his reasoning.
Our guildmate Terg (@TheTurg) subsequently determined that once a certain level of primary damage was achieved, and assuming at least 70% Surge, crit actually became more valuable than power. He provided the following graphs in support of his assertion:
7. Outro
Thanks to Redna (@R3DN4, twitch.tv/r3dn4) for joining us this week.
Information about our guilds on The Harbinger, Ootini Knights (Republic) and Ootini Rage (Empire), can be found here.
You can email questions and comments about the show to ootinicast@gmail.com. Follow us on Twitter via @OotiniCast. Check out our website, ootinicast.com, which has links to our presence on Google+ and Facebook. You can subscribe to us on iTunes, and listen to us on Stitcher.