Podcast: Play in new window | Download
Subscribe: RSS
PvP specialist Jacob returns to discuss the avalanche of PvP-related news this week, including the class changes coming in Game Update 2.7 and the Ranked PvP Season 1 rewards.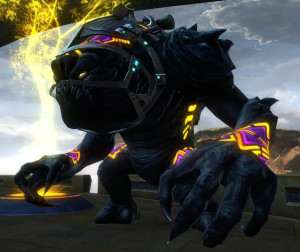 1. Introduction
2. Tip of the week
Congratulations to this week's winner, Merrilin!
Please send your tips to ootinicast@gmail.com by next Wednesday for a chance to win a Tawnfaun code, courtesy of BioWare, and an OotiniCast-provided Cartel Market pack from the latest shipment.
3. Holofeed
4. Community
Chaz Lobo (@Strongshocker) has authored the guide Converting to F2P in SWTOR.
We recommend two new SWTOR podcasts for your listening pleasure: Chuck and Brian's The Bad Feeling Podcast (iTunes, RSS), and Hochi's SWTOR Elder Game Podcast (iTunes, RSS).
Farewell to the TORWars site and podcast. You will be missed!
The rendezvous for the Ootini meetup in Las Vegas is the City Bar at the Aria Resort and Casino (near the MGM and the Rio) this Saturday 20 February at 8pm PST.
5. Force Feedback
We discuss tweets, emails and comments from @TheMalgadar, Sperô, Dan, @Dekarch, @JediKal, @Jayconnell, @ForceChuckle, @Andreas_Sch, @badfeelingpdcst, @BillLentz, Tony Ho, Chong (@EmpireDivider), @Rrubb, @GregCarter78, @JediAio and Snowy (@bytorsnowdog).
Chuck and Brian from the @badfeelingpdcst appreciate Chill's use of the term "OP-ness".
Snowy referred us to the video Amazing Footage: The Spaceship User Interfaces of Star Wars.
Chong believes the following arena scoreboard sums up our beloved server, The Harbinger:
6. Sarlacc Digest
We discuss the class changes coming in Game Update 2.7. Try them yourself when the PTS goes live on 24 February!
7. Outro
Thanks to Jacob (@deltiasgaming, twitch.tv/deltiasgaming, deltiasgaming.com) and Redna (@R3DN4, twitch.tv/r3dn4) for joining us this week.
Information about our guilds on The Harbinger, Ootini Knights (Republic) and Ootini Rage (Empire), can be found here.
You can email questions and comments about the show to ootinicast@gmail.com. Follow us on Twitter via @OotiniCast. Check out our website, ootinicast.com, which has links to our presence on Google+ and Facebook. You can subscribe to us on iTunes, and listen to us on Stitcher.