Podcast: Play in new window | Download
Subscribe: RSS
After discussing the news (including more details of the new Flashpoint, Kuat Drive Yards), PvP specialist Jacob Hausman provides an analysis of the class changes coming in Game Update 2.6, then talks through his new ranked arena guide.
1. Introduction
2. Tip of the week
Congratulations to this week's winner, LethalxBacon of The Bastion!
Please send your tips to ootinicast@gmail.com by next Wednesday for a chance to win a Tawnfaun code, courtesy of BioWare, and an OotiniCast-provided Cartel Market pack from the latest shipment.
3. Holofeed
4. Community
The OSWguild from The Harbinger, which you can find on YouTube here (follow them on Twitter via @OSWguild) have followed up their story mode version with a video guide to the hard mode version of The Eyeless, the event boss located in the Rakghoul Tunnels on Alderaan.
Moff Chong will be in Las Vegas on 22 February with Chill and our friend, guildmate and fellow raider Mosq. They will welcome all and sundry who'd like to join them for some tasteful debauchery.
5. Force Feedback
We discuss tweets, emails and comments from Brightstar (@tweetieowl), Dunedai (@dunedaiForel), Oxi-jin, Dan O'Brien (@DsanOB), @TheMalgadar, Moff Chong (@EmpireDivider), Peter Bartal (@Zeerid_), @JediKal, @GregCarter78, @Morriah, John Long (@Arveshet), @GrahamMSellars, Adam (@th3tr1ppster1), Spencer (@Da_Dirty_Spoons), Chaz Lobo (@Strongshocker), Slade (@DurtaDurta), Road (@ThatRoadGuy), Joe Foran (@joseph_foran), Terg (@TheTurg), @FerrousTerran, Snowy (@bytorsnowdog), Nathaniel Starr, Alex Masden and from BioWare: Amber Green (@K0h4ku) and Tait Watson (@PariahLoki).
An inspirational poster from Brightstar that certainly tickled our fancy:
Greg Carter and Kal showing an unexpected symptom of the Rakghoul plague…
Dunedai's Star Wars-themed gift idea for kids: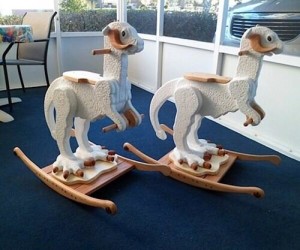 The loadout of Teo's Star Guard using Dulfy's Build Calculator, and his crew using our Crew Calculator.
6. Sarlacc Digest
After a brief reminder of what's coming in Game Update 2.6, our PvP specialist Jacob Hausman provides an in-depth analysis of the upcoming class changes. He then walks us through his new Arena Guide for Star Wars: The Old Republic.
The guide is just one of the initial offerings that Jacob is planning to deliver to the SWTOR community via Deltia's Gaming Blog. You can also see him live on his Twitch channel, twitch.tv/deltiasgaming.
7. Outro
Thanks to Jacob (@theRealHausman) and Redna (@R3DN4, twitch.tv/r3dn4) for joining us this week.
Information about our guilds on The Harbinger, Ootini Knights (Republic) and Ootini Rage (Empire), can be found here.
You can email questions and comments about the show to ootinicast@gmail.com. Follow us on Twitter via @OotiniCast. Check out our website, ootinicast.com, which has links to our presence on Google+ and Facebook. You can subscribe to us on iTunes, and listen to us on Stitcher and Radio4Gamers.