Podcast: Play in new window | Download
Subscribe: RSS
The main topic in the news is the Rakghoul Plague Outbreak hitting Alderaan. We walk through the event, with plenty of tips along the way. Then returning guest Bill provides more suggestions on how to maximise your in-game profits.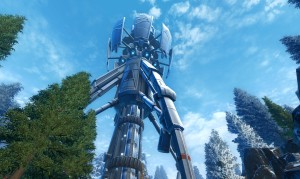 1. Introduction
2. Tip of the week
Congratulations to this week's winner, Kuze!
Snowy's tip for solving graphical glitches, via BioWare's customer support:
If characters or NPCs are missing graphics or body parts or if the game world is not rendering correctly, please delete the Bitraider folder in your installation folder, by default found here:

For 32 bit Operating Systems – C:\Program Files\Electronic Arts\BioWare\Star Wars – The Old Republic\ BitRaider\

For 64 bit Operating Systems – C:\Program Files (x86)\Electronic Arts\BioWare\Star Wars – The Old Republic\ BitRaider\
Kuze's instructions on copying your customised UI settings so that they're available on the PTS (if you don't see the AppData folder, see our Moving SWTOR between computers guide):
The first thing you need to is signup and have a character copied to the test server. This will create the folder needed to copy your customized UI profile to.

You will find the customized UI profile that you currently use in-game in the AppData folder on your hard drive. The file path is as follows:

C:\Users\"profile name"\AppData\Local\SWTOR\swtor\settings\GUIProfiles

Once there you can copy all of your customized UIs and paste them in the publictest folder in the same location under GUIProfiles.
Please send your tips to ootinicast@gmail.com by next Wednesday for a chance to win a Tawnfaun code, courtesy of BioWare, and an OotiniCast-provided Cartel Market pack from the latest shipment.
3. Holofeed
4. Community
The OSWguild from The Harbinger, which you can find on YouTube here (follow them on Twitter via @OSWguild) have created a video guide to the story mode version of The Eyeless, the event boss located in the Rakghoul Tunnels on Alderaan.
Our guildmate Izaak is hoping to start an Empire-side raid group on The Harbinger that will commence doing operations at the beginning of March. He's looking at any night except Monday, starting anytime after 9pm Eastern (6pm Pacific). If you're interested in joining, please respond to this thread on our forums.
Dulfy now has class guides for all Advanced Classes and their various specialisations, aside from Jedi Sentinel/Sith Marauder DPS, which we're sure is coming (we highly recommend Njessi's guide in any case).
5. Force Feedback
We discuss tweets, emails and comments from Hru, @FerrousTerran, @EmpireDivider, @TheMalgadar, @swtorfamily (Madmar), @GregCarter78, @Darklighter159, Kuze, @kmadsen, @Strongshocker (Chaz Lobo), @grimrok, @bytorsnowdog (Snowy), Dunedai, @Casmas_, @CathgirlSWtOR, Graham "Awesome" Sellars, @TheTurg (Terg), Ilmarinen and Morphiuus.
Chong suggests that if you're after some Star Wars-flavoured comedy, check out Cracked's Adventures in Jedi School, premiering on 27 January.
6. Sarlacc Digest
Returning guest Bill provides more tips on how to make credits, building on what he explained in episode 115.
7. Outro
Thanks to Bill (@BillLentz) and Redna (@R3DN4, twitch.tv/r3dn4) for joining us this week.
Information about our guilds on The Harbinger, Ootini Knights (Republic) and Ootini Rage (Empire), can be found here.
You can email questions and comments about the show to ootinicast@gmail.com. Follow us on Twitter via @OotiniCast. Check out our website, ootinicast.com, which has links to our presence on Google+ and Facebook. You can subscribe to us on iTunes, and listen to us on Stitcher and Radio4Gamers.