Podcast: Play in new window | Download
Subscribe: RSS
The news this week is dominated by the class representative responses for Sorcerers and Vanguards, and the subsequent fallout. We also discuss the results from a SWTOR player survey, giving our own responses as we go.
1. Introduction
2. Tip of the week
Congratulations to this week's winner, Pevarmel!
Please send your tips to ootinicast@gmail.com by next Wednesday for a chance to win a Tawnfaun code, courtesy of BioWare, and an OotiniCast-provided Cartel Market pack from the latest shipment.
We are still looking for segment names! Feel free to add your own ideas to our forums threads for what is currently known as the Tip of the week and Community Corner.
3. Holofeed
4. Community
Kuze's latest video showing how to get the datacrons on Nar Shaddaa is now available. You can find his other guides in Kuze's Korner.
The Ootini Templars, led by Kal and Ham, do operations on Thursday and Friday night, Australia east coast time.
For those interested in joining Ootini Fight Club for some endgame PvP, please contact Chong by email (empiredivider@gmail.com).
Chong and Adam Schumpert are organising an arena team, which they're calling the Green Lantern Corps!
Adam is an accomplished artist; you can see his portfolio on CG Hub. He has done an amazing job at reproducing the Green Lantern look in SWTOR: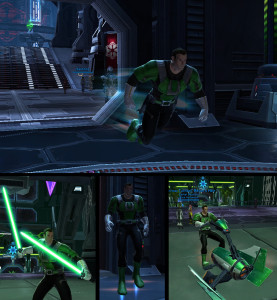 Adam was also kind enough to create an original image for us, which may hopefully make its way onto OotiniCast merchandise.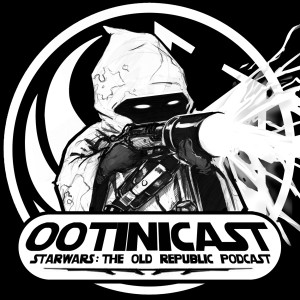 David (@KairiahMedens) recommended PARSEC, a new SWTOR combat log parser. We tried it, and can highly recommend it!
5. Force Feedback
We discuss tweets from @Swtorfamily (be sure to follow him back to join the #swtorfamily!), @bigfatpj (PJ), @GregCarter78, @AckaanTalgala (Akaan Darasuum), @FerrousTerran, @joseph_foran, @Casmas_, @GTeeg (Gaddock Teeg), @Tordenelgen, @masterbearjedi (Raz), @TheThoss, emails from Spero, Pliiskin and Drew, and a comment from The Malgadar.
In fixing his issue with texture atlasing, Drew set the following in Catalyst Control Center:
Anti Aliasing mode and Samples: Application Settings
Filter: Standard
Anti Aliasing Method: Multi Sampling
Morphological filtering: Off
Anisotropic Filtering Mode and Level: App settings
Texture filtering quality: Performance
Surface Format Optimization: On
Wait for Vertical Refresh: Always off
Open GL buffering: On
Tessellation: Everything set to App control
PJ's Varactyl perched atop a crashed starship on Tatooine: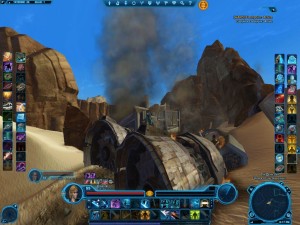 If you having trouble with updating your client to work with the PTS, these forum posts (1, 2) may help. Both refer players to the PTS Patching Troubleshooting thread.
6. Sarlacc Digest
We discuss the SWTOR Player Survey, as summarised in this Reddit post. You can find the survey and see the latest data in detail here.
7. Outro
Thanks to Hyp (@Hypknotoad) for joining us this week.
Information about our guilds on The Harbinger, Ootini Knights (Republic) and Ootini Rage (Empire), can be found here.
You can email questions and comments about the show to ootinicast@gmail.com. Follow us on Twitter via @OotiniCast. Check out our website, ootinicast.com, which has links to our presence on Google+ and Facebook. We are a proud member of the TOR Syndicate! You can subscribe to us on iTunes and Zune, and listen to us on Stitcher and Radio4Gamers.