Podcast: Play in new window | Download
Subscribe: RSS
We talk Game Update 2.3, now on the PTS, which includes two new Flashpoints and the introduction of Treek, an Ewok companion! Then in our discussion, we go over combat mechanics, before revisiting the importance of Defense for tanks.
1. Introduction
2. Tip of the week
Congratulations to this week's winners, Carnz and The Malgadar!
3. Trivia question
This week's trivia question is in some ways a continuation of our last trivia question, where we learned that due to his work on Apocalypse Now, George Lucas wanted to make a Vietnam film, and had decided to make one in a galaxy far, far away. But then Star Wars developed other influences, which made it far more than a hidden Vietnam flick, so to speak. According to Wookipedia, there was one race of creatures whose principle reason for being added was to reference Vietnam. So this week's question is what was that race, and what does it have to do with the Vietnam issue in Star Wars?
Please send your answer to ootinicast@gmail.com by next Wednesday. Winners will be put in a draw to win a $5 Cartel Coin gift code, courtesy of BioWare.
4. Holofeed
5. Community
In addition to the awesome sites hawtpantsrepublic.com (Sentinels/Marauders) and madsithassassin.com (Shadows/Assassins), there's also concealedblade.com, with information specifically for Concealment Operatives (and Scrapper Scoundrels).
Just a reminder of our homegrown tool (ootinicast.com/mods) for helping you to decide which mods (particularly enhancements!) would best suit the particular stat priority you're looking for.
For those interested in joining Ootini Fight Club for some endgame PvP, please contact Chong by email (empiredivider@gmail.com).
6. Force Feedback
We discuss tweets from @SWTORFamily (be sure to follow him back to join the #swtorfamily!), @JediKrackr, @Mal_Kizdek (Shammar), @Geldarion (co-host of Corellian Run Radio), @Eskatun, @tweetieowl (Brightstar), @terencemyers, @Kodo, @GregCarter78, @ForceChuckle, @voyak, @DsanOB (Dan O'Brien, creator of the @SWTORTracker), @JediKal and @rbleamon (Ray Leamon).
@Voyak has found Gree technology in his homeland of Poland: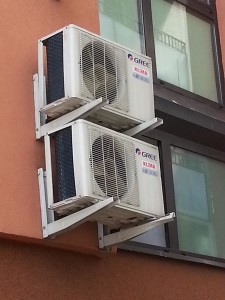 @GregCarter78 discovers it is possible to have more than the 2018 Expertise cap: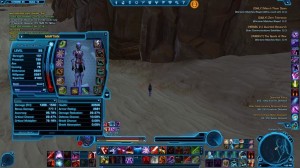 @JediKal's team achieves total victory in Ancient Hypergate: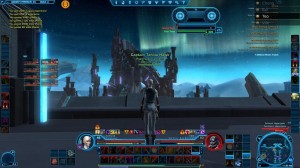 @rbleamon (Ray Leamon) remains unflagged throughout a warzone: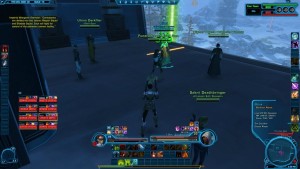 Moff Chong (@EmpireDivider) discovers that his starship is haunted: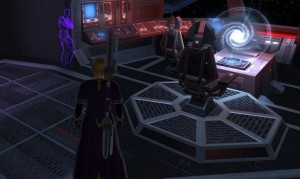 The Moff also provided an example of the surprise awaiting a lone attacker of an apparently undefended node:
7. Sarlacc Digest
We first discuss combat basics in SWTOR, before revisiting recommended stat distributions for tanks.
Special thanks to Barf Stick and Neiro for their invaluable input on this topic!
8. Outro
Thanks to Oni (@freakin_ninja), Moff Chong (@EmpireDivider), Redna (@R3DN4) and Hyp (@Hypknotoad) for joining us this week.
Information about our guilds on The Harbinger, Ootini Knights (Republic) and Ootini Rage (Empire), can be found here.
You can email questions and comments about the show to ootinicast@gmail.com. Follow us on Twitter via @OotiniCast. Check out our website, ootinicast.com, which has links to our presence on Google+ and Facebook. We are a proud member of the TOR Syndicate! You can subscribe to us on iTunes and Zune, and listen to us on Stitcher and Radio4Gamers.