Podcast: Play in new window | Download
Subscribe: RSS
We discuss the concept of Belsavis and its in-game representation, and an interview that Charles Boyd did with GamesBeat. Then we catch up on a couple of week's worth of listener feedback!
1. Introduction
2. Tip of the week
Congratulations to this week's winner, Teadra! Thanks to Bware2 and Rutunest for entering.
Please send your tips to ootinicast@gmail.com by next Tuesday for a chance to win a Taunfawn or M8-3R droid code, courtesy of BioWare, and an OotiniCast-provided Cartel Market pack from the latest shipment.
3. Holofeed
This concept art of Belsavis is, in Teo's opinion, far cooler than the in-game realisation!

4. Force Feedback
Dekion passed on that the NYCantina16 code still works! Log into your account on swtor.com, and go here to redeem the code.
Billy B clearly has significant nerd cred: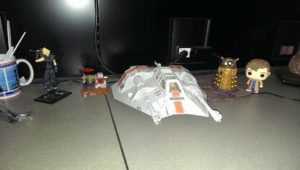 Johnny (Born to eat bacon!) has a most unwelcome visitor to his Stronghold: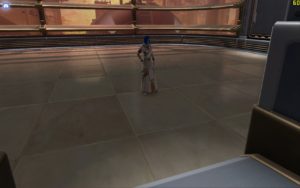 The 20th anniversary of the 501st Legion will be celebrated in Orlando at the 501st Legion Bash.
Ajay believes there may be a bit of a balance problem with Mercs and Commandos…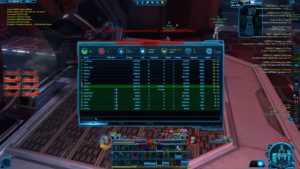 CapsSlapshot (Slan) refers those interested in Operations to check out Hayete's guides, available on his site or his YouTube channel. He's willing to ask questions via hayetejc@gmail.com.
Dekion referred us to this Reddit post that asked at what point in SWTOR's past would you like to return to if you could?
5. Outro
On the show this week were Chill (@BrandonLStarr, twitch.tv/chillswtor), Teo (@jasonetheridge) and Dekion (@therealDekion).
Information about our guilds on The Harbinger, Ootini Knights (Republic) and Ootini Rage (Empire), can be found here.
You can email questions and comments about the show to ootinicast@gmail.com. Follow us on Twitter via @OotiniCast. Check out our website, ootinicast.com, which has links to our presence on Google+ and Facebook. You can subscribe to us on iTunes, and listen to us on Stitcher and Spreaker. We record the show live every Wednesday at 4:30pm Pacific, goto ootinicast.com/live to find out how to join in!