Podcast: Play in new window | Download
Subscribe: RSS
Plenty to talk about this week with the deployment of Game Update 4.1, which includes Chapter X: Anarchy in Paradise, many crafting changes and a few most welcome quality of life improvements.
1. Introduction
2. Tip of the week
Congratulations to this week's winner, Kuze! Thanks to Blay and Jessa'k for entering.
Blay's videos demonstrating his tip in fights with Arcann can be found here and here.
Please send your tips to ootinicast@gmail.com by next Tuesday for a chance to win a Taunfawn or M8-3R droid code, courtesy of BioWare, and an OotiniCast-provided Cartel Market pack from the latest shipment.
3. Holofeed
4. Community
Thanks to our latest Ootini Patron: Bill Looper!
Congratulations to Sukai for winning the Ootini Hunt! You can see Chill's own participation in this video.
All the details about the remaining Ootini Events that Djredd has organised for February can be found in his forum post.
Our PvE and PvP 2-, 4- and 6-piece set bonuses for all classes guide has been updated for Game Update 4.0.
5. The Academy

This week Swtorista answers the question "I want to do a hard mode Flashpoint or Operation. What do I need to know?"
6. Force Feedback
Alex discovered a new kind of pet: Raklings!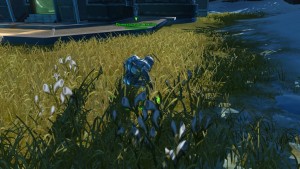 Dekion obtained this achievement out of nowhere: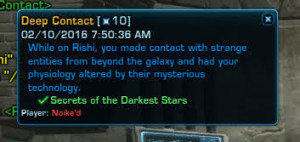 Blay's Ootini Rage shirt made it all the way to Wales: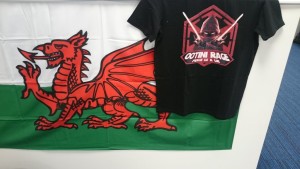 Some more Star Wars humour via Dekarch: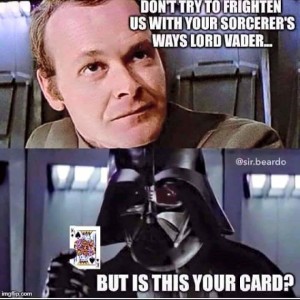 7. Outro
On the show this week were Chill (@BrandonLStarr, twitch.tv/chillswtor), Teo (@jasonetheridge) and Swtorista (@swtorista, swtorista.com, swtorstrongholds.com).
Information about our guilds on The Harbinger, Ootini Knights (Republic) and Ootini Rage (Empire), can be found here.
You can email questions and comments about the show to ootinicast@gmail.com. Follow us on Twitter via @OotiniCast. Check out our website, ootinicast.com, which has links to our presence on Google+ and Facebook. You can subscribe to us on iTunes, and listen to us on Stitcher and Spreaker. We record the show live every Wednesday at 4:30pm Pacific, goto ootinicast.com/live to find out how to join in!