Podcast: Play in new window | Download
Subscribe: RSS
From famine to feast! This week we discuss all that was revealed in the developer livestream which revealed all kinds of new information about what's coming in Knights of the Fallen Empire.
1. Introduction
Chill will be attending next week's Community Cantina in NYC on Thursday 8 October. If you have any questions you'd like him to ask, please email him directly via chill@ootinicast.com or tweet to @BrandonLStarr.
2. Tip of the week
Congratulations to this week's winner, Natqus! Thanks to Seth Eldar, Deuter, Lachimba, Dunedai and Knite for entering.
Please send your tips to ootinicast@gmail.com by next Tuesday for a chance to win a Taunfawn or M8-3R droid code, courtesy of BioWare, and an OotiniCast-provided Cartel Market pack from the latest shipment.
3. Holofeed
BioWare held a two-hour livestream hosted by Eric Musco (Community Manager) describing many of the changes coming in Game Update 4.0. You can watch the entire presentation on Twitch, or see Dulfy's archived version on YouTube along with a superbly detailed summary of what was covered.
SWTOR's Customer Support forum is being replaced by answers.ea.com, which will allow non-subscribers to ask for help. The forum will be switched to read-only on 5 October, and eventually removed.
4. Community
Xam Xam has authored Knights of the Fallen Empire—Vitiate, Valkorion and The Zakuul Empire Part 2. Note that this is spoiler heavy! It covers the same material that she presented on our last spoilercast.
You can find Blay's world boss achievement spreadsheet here.
5. Force Feedback
Dunedai spotted this Clone (Scone?) Trooper in Edinburgh:
Alex (of the GeEk Podcast) found himself flying high on Alderaan!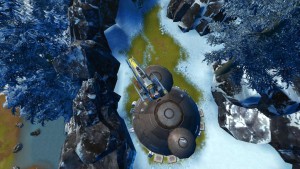 6. Outro
On the show this week were Chill (@BrandonLStarr, twitch.tv/chillswtor), Teo (@jasonetheridge), and Charlie (@Kranitoko, youtube.com/KranitokoGames).
Information about our guilds on The Harbinger, Ootini Knights (Republic) and Ootini Rage (Empire), can be found here.
You can email questions and comments about the show to ootinicast@gmail.com. Follow us on Twitter via @OotiniCast. Check out our website, ootinicast.com, which has links to our presence on Google+ and Facebook. You can subscribe to us on iTunes, and listen to us on Stitcher and Spreaker. We record the show live every Wednesday at 4:30pm Pacific, goto ootinicast.com/live to find out how to join in!