Podcast: Play in new window | Download
Subscribe: RSS
In the news this week, we discuss Patch 3.3a, the latest on the campaign against win trading, the cancellation of the PAX Prime cantina, and more.
1. Introduction
You can find Chill's video about unlocking the Yavin 4 Stronghold and the Togruta character creation here.
2. Tip of the week
Congratulations to this week's winner, Darth Aven! Thanks to Blachloch, Zhah, Sukai, Mariarchi and Freedious for entering.
Zhah recommends swtor-spy.com for all your datacron needs. We also recommend Kuze's invaluable platforming guide!
You can see Freedious trolling his operation group in this vine.
Please send your tips to ootinicast@gmail.com by next Tuesday for a chance to win a Taunfawn or M8-3R droid code, courtesy of BioWare, and an OotiniCast-provided Cartel Market pack from the latest shipment.
3. Holofeed
4. Community
The answer to last week's question about whether a Jedi or Sith can levitate themselves using the Force is yes, according to the (now Legends) Expanded Universe. It's referred to as Force Flight.
If you have a character on The Red Eclipse server, you can participate in Snave's PvP tournament this Saturday 1 August at 7pm BST (Saturday 11am PDT, Sunday 4am AEST).
5. Force Feedback
Kevin D started Knights of the Fallen Empire early!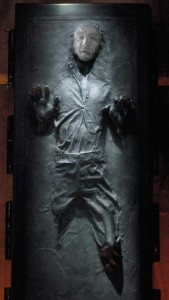 6. Outro
On the show this week were Chill (@BrandonLStarr, twitch.tv/chillswtor), Teo (@jasonetheridge) and Ivilon (@percomposer, stephenridley.com).
Information about our guilds on The Harbinger, Ootini Knights (Republic) and Ootini Rage (Empire), can be found here.
You can email questions and comments about the show to ootinicast@gmail.com. Follow us on Twitter via @OotiniCast. Check out our website, ootinicast.com, which has links to our presence on Google+ and Facebook. You can subscribe to us on iTunes, and listen to us on Stitcher and Spreaker. We record the show live every Wednesday at 4:30pm Pacific, goto ootinicast.com/live to find out how to join in!