Podcast: Play in new window | Download
Subscribe: RSS
Very little SWTOR news this week, so we also cover some E3 highlights from Star Wars Battlefront. It's very much the calm before the KotFE storm!
1. Introduction
You can hear Chill's dramatic reading of a classic Star Wars comic book on Vox Box Star Wars Comic Book Podcast #9—Before Rancor—there was Behemoth!
2. Tip of the week
Congratulations to this week's winner, Mariachi! Thanks to Koopa, @Chronos1981, GasGuy, Blachloch and Ol'sláyer for entering.
Please send your tips to ootinicast@gmail.com by next Tuesday for a chance to win a Taunfawn or M8-3R droid code, courtesy of BioWare, and an OotiniCast-provided Cartel Market pack from the latest shipment.
3. Holofeed
Patch 3.3.2a was deployed to fix the vendor cost of the Temple Chair (Basic). The actions taken against the Chairgaters are being finalised.
Preferred (and possibly free-to-play) players may now attach a mobile security key to their accounts.
Ranked PvP Season 5 will end with Game Update 3.3, with Season 6 starting immediately. However, there will be a pre-season before Season 7 commences, presumably sometime after the Knights of the Fallen Empire expansion goes live).
In Star Wars Battlefront news, the game may be delayed if it's not ready, the AT-ATs are on rails, LucasFilm determined how the weapons are balanced and DICE know there's a huge number of ways they could f*** it up. The alpha has been, log into your Origin account and goto this link to see if you're in!
4. Community
Thanks to our latest Ootini Patrons: Spencer, Alex J, Ramsey and Dan!
Thanks also to Pez, Ka'Bumu/Da'zombie and Kevin for their donations.
If you're interested in roleplaying, why not check out the Knights of Sokan podcast (iTunes, RSS).
A Reddit user reports that banning someone from your Stronghold or Guild Flagship is account-wide, just per character.
Check out Swtorista's Republic Flagship Guide, the latest creation from swtorstrongholds.com.
5. Force Feedback
Ivilon answered Swtorista's question about the instrument used in the Alderaan loading music: it's a Hammered Dulcimer.
If your dreams of Star Wars are a big 'ol mess like GasGuy's,. check out this video with all six Star Wars movies being played simultaneously.
CapsSlapshot27 may have a mount hoarding problem…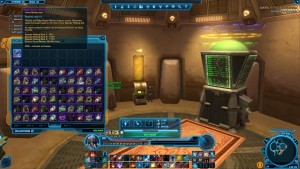 Here's Dekion and Fy's jam session!
Can you solve Giantgina's Kaas Stronghold Mystery?
I found a mysterious pixie outside my stronghold awhile back.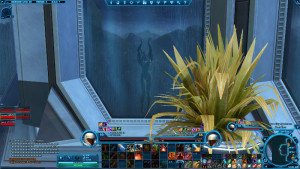 She pleaded to be let inside.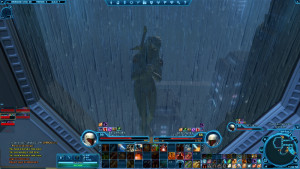 Rather than let her in I decided to bring her a coat and some hot cocoa.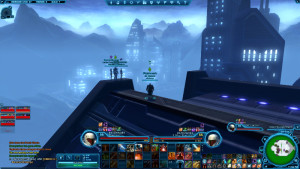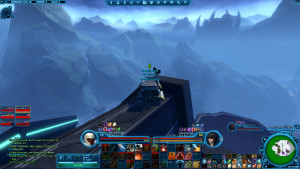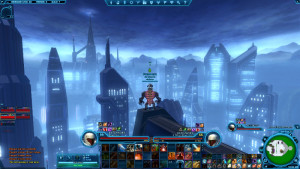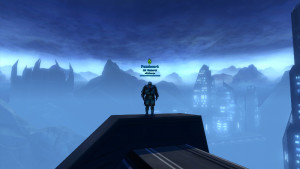 The roof didn't have any obvious access so I had to create my own
way to make sure the mysterious pixie was taken care of…
how oh how did I find my way to the rooftop?
6. Outro
On the show this week were Chill (@BrandonLStarr, twitch.tv/chillswtor) and Teo (@jasonetheridge).
Information about our guilds on The Harbinger, Ootini Knights (Republic) and Ootini Rage (Empire), can be found here.
You can email questions and comments about the show to ootinicast@gmail.com. Follow us on Twitter via @OotiniCast. Check out our website, ootinicast.com, which has links to our presence on Google+ and Facebook. You can subscribe to us on iTunes, and listen to us on Stitcher and Spreaker. We record the show live every Wednesday at 4:30pm Pacific, goto ootinicast.com/live to find out how to join in!