Podcast: Play in new window | Download
Subscribe: RSS
We dive into the initial information released about Knights of the Fallen Empire, SWTOR's next expansion!
1. Introduction
Kranitoko's latest videos include Opening 24x Mid Rim Explorer's Packs and SWTOR: Knights of the Fallen Empire & Battlefront Impressions – #EA #E32015.
2. Tip of the week
Congratulations to this week's winner, CapsSlapshot27! Thanks to Kelly, Teadra and Relasine for entering.
Please send your tips to ootinicast@gmail.com by next Tuesday for a chance to win a Taunfawn or M8-3R droid code, courtesy of BioWare, and an OotiniCast-provided Cartel Market pack from the latest shipment.
3. Holofeed
The next Community Cantina will be held in conjunction with San Diego Comic Con (SDCC) on Saturday 11 July.
Knights of the Fallen Empire (KotFE) is the next SWTOR expansion! It will be released free to subscribers on 27 October 2015. Some links of interest:
There will be 7 days of early access, starting 20 October 2015. To be eligible for early access, you must have received the four pre-launch expansion rewards, which require being subscribed on 31 July (Nico Okarr companion), 31 August (his blasters), 30 September (his duster coat) and 19 October (swoop bike).
Some other tidbits about the expansion: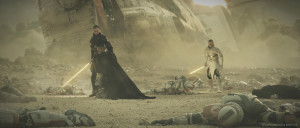 4. Community
Thanks to our latest Ootini Patrons: Cokebeard, David and the extraordinarily generous Kranitoko!
5. Force Feedback
You can find out more about the spectacular punishment of a hacker in Guild Wars 2 here.
Blachloch's breakdown of how he's spent his time in SWTOR in terms of which characters/roles played can be seen in this tweet.
To find out more about using WinAuth instead of the official mobile security key, see this Reddit post.
6. Outro
On the show this week were Chill (@BrandonLStarr, twitch.tv/chillswtor), Teo (@jasonetheridge), Turg (@TheTurg, @OotiniWarRoom) and Kranitoko (@Kranitoko, youtube.com/KranitokoGames).
Information about our guilds on The Harbinger, Ootini Knights (Republic) and Ootini Rage (Empire), can be found here.
You can email questions and comments about the show to ootinicast@gmail.com. Follow us on Twitter via @OotiniCast. Check out our website, ootinicast.com, which has links to our presence on Google+ and Facebook. You can subscribe to us on iTunes, and listen to us on Stitcher and Spreaker. We record the show live every Wednesday at 4:30pm Pacific, goto ootinicast.com/live to find out how to join in!