Podcast: Play in new window | Download
Subscribe: RSS
We discuss what arrived in Game Update 2.4.2, the non-start of Ranked Season 1, and other bits of news from the SWTOR universe!
1. Introduction
Thanks to David, Simon and Kristy for allowing Teo to join them on The Oceanic Gamer's Flash Point podcast for episode 67, "Pink Murloc Daleks".
Happy Halloween from OotiniCast!
The following image was created by our guildmate, @TheTurg, based on the artwork of Adam Schumpert.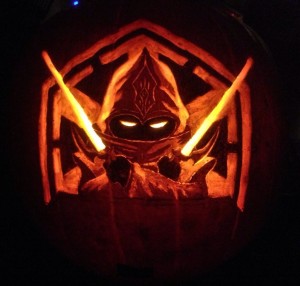 2. Tip of the week
Congratulations to this week's winner, RSKeogh96!
Please send your tips to ootinicast@gmail.com by next Wednesday for a chance to win a Tawnfaun code, courtesy of BioWare, and an OotiniCast-provided Cartel Market pack from the latest shipment.
3. Holofeed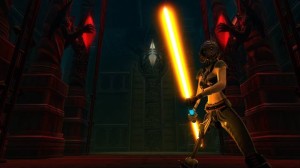 4. Community
The Vy'aalators are looking for more raiders! They run on Monday evening (US time), starting at 5:30pm Pacific. If you're interested, please post in this thread on our forums.
5. Force Feedback
We discuss tweets from @Swtorfamily (be sure to follow him back to join the #swtorfamily!), @ForceChuckle, @ThePummeler, @HamSammich509, @K0h4ku (Amber Green, Live Services Specialist), @rbleamon, @GTeeg (host of the Unnamed SWTOR Podcast), @crabby654, @Darklighter159, @bytorsnowdog, @TheTurg, @Strongshocker (Chaz Lobo), @foehammer75, @fnord3125, @JKremss, @GregCarter78 and @O_JohnnyBravo_O, emails from Brian, Hash, Spero and Greg Carter, and comments from Emily, RSKeogh96, Morriah and The Malgadar.
Reamde: A Novel
is referred to by Brian, and enthusiastically endorsed by Redna.
6. Outro
Thanks to Redna (@R3DN4) for joining us this week.
Information about our guilds on The Harbinger, Ootini Knights (Republic) and Ootini Rage (Empire), can be found here.
You can email questions and comments about the show to ootinicast@gmail.com. Follow us on Twitter via @OotiniCast. Check out our website, ootinicast.com, which has links to our presence on Google+ and Facebook. We are a proud member of the TOR Syndicate! You can subscribe to us on iTunes and Zune, and listen to us on Stitcher and Radio4Gamers.